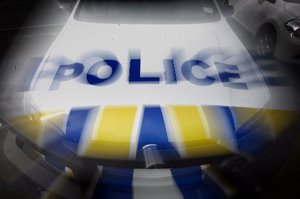 A Northland woman left lying on a road after she was run over by thieves who stole her car was asked by a log truck driver to get out of the way so he could get past.
The woman, who was left sprawled on Matthews Ave in Kaitaia about 7am yesterday after car thieves ran over one of her legs, was asked by the truck driver to move her arm, a police spokesman said.
She was taken to Kaitaia Hospital for precautionary X-rays although her injuries were believed to be minor.
It was just one of three serious traffic incidents in the very Far North yesterday.
At about 8.30am a 21-year-old died when his car slammed into a tree at high speed on a residential street in Kaitaia and at around 3pm a logging truck rolled on State Highway 1 at Waiharara, about 20km further north.
Police believe the adult and five youths involved in the car theft had broken into the Kaitaia RSA overnight in search of alcohol.
At about 7am, they tried to steal a car at Matthews Ave but were seen by its owner, a middle-aged Kaitaia woman who jumped into the front passenger seat as they were driving off.
She was pushed out and fell on to the road.
The car ran over her leg and she was still sprawled on the road when the log truck driver asked her to move.
As of yesterday, neither the truck driver nor the company had been identified.
Meanwhile, the stolen car headed north to Awanui then east on State Highway 10.
A senior police officer on his way to work recognised the stolen vehicle, which was parked by SH10 at Kaingaroa with one of the youths outside the car.
The youth was arrested but the car sped off back towards Kaitaia.
A short pursuit ensued but was soon abandoned. About 300m further, the car drove over a set of road spikes at the bottom of California Hill and a second at Awanui junction.
It continued another 8km, despite a shredded front tyre, stopping only to drop one of the youths off outside his mother's house.
The car was stopped on Allen Bell Drive - scene of an unrelated fatal crash just an hour later - where three more offenders were arrested.
Two escaped but police know who they are.
Full details of charges were not available yesterday.
The 19-year-old was expected to appear in the Kaitaia District Court late yesterday on a raft of charges while the juveniles will be dealt with in the Youth Court or by Youth Aid.
Police planned to oppose bail for the 19-year-old and were seeking CYF custody for one of the youths.
The break-in at the Kaitaia RSA is understood to be at least the eighth this year.