This King Country town will make you feel right at home, writes Elisabeth Easther.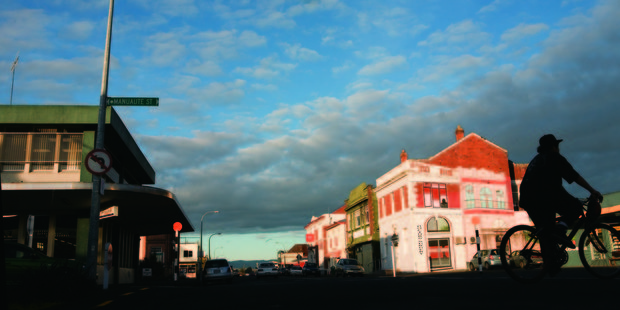 Where is it: In the Central North Island, tucked in a valley in the King Country; 65km south of Te Kuiti or three-and-a half hours' drive from Auckland.
Origin of name: In the 17th century an important chief called Maru warded off enemies from Waikato and the area was named after him - Tau meaning thou or you, Maru being the warrior's name, and nui for large or great - so Taumarunui means "Maru the great warrior".
Population: About 3500 people live in the township.
Town slogan: To a lot of people, it's Taumarunui on the Main Trunk Line. It will soon be Forgotten World Experience.
Famous locals: Ian Ferguson (Olympic rower), Marc Hunter (lead singer of Dragon) and all the Hunter brothers, Joe Karam, Carmen Rupe (drag artist), Mahinarangi Tocker (musician), Jennifer Ludlum (actress) and Don Selwyn (actor and director).
Infamous local: Len Brown.
Best website: visitruapehu.com.
Biggest employer: Farming, closely followed by tourism.
Town competition: The Taumarunui Shears, the Kururau Krusher (a huge, hardcore multisport event) and the Dave Logue Classic cycle race.
Best place to take kids: Cherry Grove at the confluence of the Whanganui and Ongarue Rivers, a charming riverside domain steeped in history.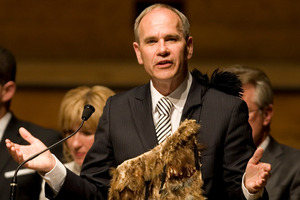 Best place to take nana: Lauren's Lavender Farm, stunning all year but amazing when in bloom from early summer to autumn; it's like being in the South of France. Great for non-nanas, too.
Best place to stay: Bradleys Garden B&B - gorgeous grounds and the lovely hosts will make you feel right at home.
Talk about the weather: If it's windy here, it'll be wild in the rest of the valley because Taumarunui is very sheltered. It also does extreme temperatures, freezing in winter and steaming in summer.
Best place for a drink: The chartered clubs are your best bet, choose from The Cossie Club or the RSA.
Best food: Jasmine's Thai Restaurant or Ruddie's Cafe are both super.
Best flat white: Ruddie's is definitely the place to go.
Best bakery: The Bakehouse on Hakiaha St.
Best shops: Gorjis Women's Fashion Boutique - you can get all the big labels in all sizes and their sales draw shoppers from all over the North Island. TMP Fashion is also good.
Best museum: The Rail Action Centre Museum is filled with treasures including a jigger, large-scale models of the Whanganui riverboats and plenty of memorabilia. If you want to visit, ring Len Goodwin on 027 924 6816 to make an appointment and he'll open it up for you.
Art gallery: Imagine Gallery, on Hakiaha St in the Ruapehu Community Arts Centre, hosts all the local artists and is brimming with beautiful things.
Best walk: The Riverbank Walk from Cherry Grove to Manunui Camping Ground is 3km of picturesque views.
Best view: Te Peka Lookout at Hospital Hill for views down to the township, out towards the mountains in the west.
Best swim: Hunters Hole is a beauty, or the river at the Manunui campgrounds, where everyone goes in summer.
Best mountain biking: Pureora Timber Trail from Piropiro Camp to Ongarue - 40km of stunning cycling and includes New Zealand's second-longest swing bridge. Four of the country's big cycleways are here.
Best adventure: Forgotten World Adventures - ride the rails in golf carts, choosing from four fabulous tours taking from one to four days. It is a trip like no other.
Best adventure 2: Canoe down the Whanganui River and enjoy outstanding scenery with Taumarunui Canoe Hire. And then jet boat back up.
Best park: Taumarunui Domain is perfect for picnics. It has a great playground, two rugby fields, a stream and the local swimming baths, too.
Here for a short time: Choose from any of the following - a one-day canoe trip, a spot of golf carting with Forgotten World Adventures, jet boating, golfing or fishing. Or cycle part of the Timber Trail, or do one of the many walks from 20 minutes to eight hours in duration.
Best kept secret: Visit the glowworms in the little village of Kakahi, south of Taumarunui. The i-Site has directions on how to get there. And they're free to see.
Wildlife: Kokako and longtailed cuckoo make their nests here.
A riddle:
Q: What Great Walk starts in Taumarunui but you don't actually walk it?
A: The Whanganui River, it's one of DoC's nine Great Walks, only you do it in a canoe.
Good advice: Don't be afraid to stop. A lot of people just drive through Taumarunui but if put on the brakes, you won't regret it.
Locals say: Come as visitors, leave as friends.
Visitors say: I've never felt so welcome.
Thanks to Tania Kelland - Taumarunui born and bred - for being a most excellent ambassador.