Nick Cassidy is pushing for funding for the GP3 series.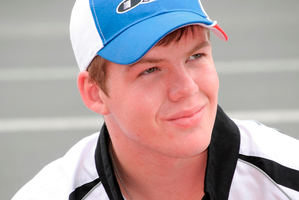 Nick Cassidy is closing in on a deal to race in the GP3 series with Marussia Manor Racing. The season starts in about three weeks, and in the meantime the double Toyota Racing Series and NZ Grand Prix champion has scored a gig in the Formula Renault 2.0 Eurocup.
He heads to Spain this weekend to join the AV Formula team for the first round of the 2013 Eurocup Series. Founded by former Spanish driver Adrian Valles, the team fields two cars in the World Series by Renault 3.5 Series and another two in the Formula Renault 2.0 Northern European Cup.
Renault Sport has granted the team an entry for the Eurocup race at Motorland, near Zaragoza in northeastern Spain.
The Kiwi is in Germany watching a Formula Renault round and has high hopes for the Eurocup bid.
"The team has been given a guest entry to see how they go and see if they can get a team entry for next year's championship.
"I know I'll be in at the deep end, and that the new car will take a bit of getting used to.
But the opportunity to race with AV Formula, who have great ambitions, is too good to pass up. I like the circuit and it will be good to get back into race mode."
Boss Valles offered Cassidy the drive after his performances in the Toyota series earlier this year.
"I have been watching Nick's performances for some time. His TRS performances really impressed me and convinced me that his racecraft and technical feedback would make him a real asset to have in our team."
Cassidy has also been testing with the Marussia Manor GP3 team and the new 400bhp Dallara chassis at Estoril, Barcelona, and Silverstone, where he was immediately on the pace.
He and his management are close to clinching a deal with Marussia for the season and are chasing sponsorship.
"Although the race this weekend is great for me to get more race kilometres under my belt, it's not really the series I want to do. I did some of it last year and the cars are very similar to the TRS one.
"I'm really pushing to get the GP3 deal done and sorted and race in that category. We've got more than half the budget sorted and just need to find a little bit more and then I'm in for the year.
"That would be a dream come true for me. Testing has been so strong for us it's been unbelievable and [Marussia] were quite surprised as well. They're pushing hard and we are to get everything sorted out before the season starts.
"I really hope to be on the grid for the first couple of rounds but the team is hoping to run someone for the whole season and not a couple of rounds."