Australian plants may close sooner than planned as sales fall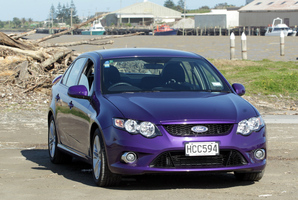 Workers fear Ford might stop making cars in Australia sooner than its 2016 deadline, with the company winding back production amid a sales downturn.
Ford will in June start to reduce production by a third, with 300 positions to go at its Victoria plants by the end of the year.
Workers say it's a "kick in the guts", as they had hoped to stay until Ford stopped making cars at its Broadmeadows and Geelong plants in October 2016.
Australian Manufacturing Workers Union (AMWU) vehicles division national secretary Dave Smith said last week's decision was not a complete surprise given sales trends, but it created tremendous uncertainty for workers. The question was whether Ford could continue producing cars in Australia until October 2016 as planned.
"That is a real fear obviously and that has considerable impact for the component industry," he said.
"If the component industry collapses, the automotive industry could collapse with it."
Victorian Automotive Chamber of Commerce executive director David Purchase said Ford must compete in an extremely tough world market.
"I would not be surprised if we see a quicker slowdown or reduction than was first envisaged."
Ford Australia director of communications Wes Sherwood said: "Certainly the market continues to shift away from larger vehicles and that trend has increased.
"Our intent is to produce through October 2016 and we will constantly monitor our operations and if there are any major disruptions we would look and have to perhaps re-evaluate that plan."
Victorian Manufacturing Minister David Hodgett said it was always a concern that sales might decline after Ford announced it was stopping local manufacturing.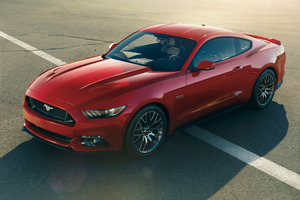 "Ford want to continue and are committed to continuing production right up until 2016, but that is, of course, contingent on their sales figures being able to continue to manufacture those vehicles."
Focus is now on Toyota, after Holden announced in December it would close its Australian manufacturing operations.
Mr Purchase said it would put more pressure on the federal government to ensure Toyota remained, and it would be naive to think car manufacturing could continue without government support.
The AMWU urged Prime Minister Tony Abbott to step in.
"[The Government] needs to come out, it needs to support Toyota, it needs to support the supply chain in Victoria, it needs to ensure that the 30,000 jobs in Victoria that rely on the automotive industry are maintained," Mr Smith said.
Mr Abbott said people should be looking at the whole employment picture. "Any job losses are deeply regrettable. The Government's job, though, is to ensure that the overall economy is strong and the right conditions are in place for employment to expand."
Opposition Leader Bill Shorten said: "It seems the Abbott Government has ... given up fighting for Aussie jobs."
-AAP