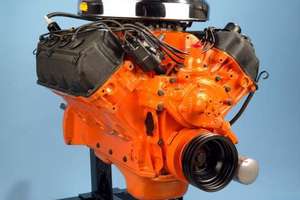 The engine which has left muscle car fans weak at the knees at mention of its name has turned 50.
Mopar, Chryslers Service and Parts division, is celebrating the 50th anniversary of the GEN II 426ci HEMI V8.
"The 426 HEMI is such a vital part of our heritage and a key ingredient in helping make Mopar what it is today. The success of the Race HEMI launched a unique brand of sought after muscle cars that had fans began to refer to as Mopars, and that is something we are very proud of," said Pietro Gorlier, President and CEO of Mopar.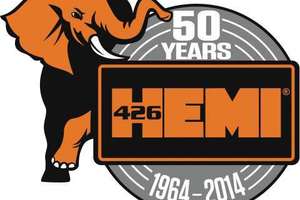 Mopar has created a commemorative logo featuring the engine's trademark orange colour and the signature elephant image. The logo appears prominently on a range of special 50th anniversary merchandise.
The race engineered 426ci HEMI debut in competition during the 1964 Daytona 500. Nestled under the bonnet of a 1964 Plymouth, NASCAR legend Richard Petty won outright.
Don Garlits broke the 200-mph barrier in a Gen II 426 Race HEMI-powered machine in the National Hot Rod Association (NHRA) drag racing competition also in 1964, covering the quarter-mile in 7.78 seconds at 324km/h.
Buyers of Chrysler models like Chargers, Challengers, Cudas, Roadrunners and Coronets all had the option of choosing the 426ci HEMI, which produced 316kW.
Today a classic HEMI engined car commands top dollar at car auctions around the world. A 1970 Plymouth HEMI Cuda convertible was sold at Barrett Jackson Auction house in 2006 for the equivelant of $ 2.58 million.