High-end electronics enable much wider use of turbocharged smaller engines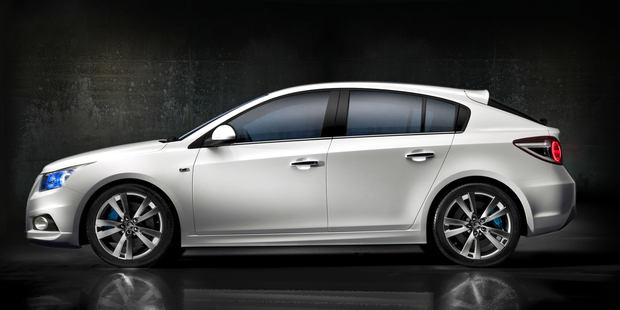 Peter likes to keep up with the latest in motor vehicle technology and has been reading motoring articles on the industry fitting turbochargers and downsizing overall engine size on mainstream vehicles.
He always thought turbos were for high-performance vehicles, diesel engines or the boy racers who love making that annoying "tshhhhh" noise when changing gears.
Peter asks: "What are the actual benefits of having a turbocharger fitted and will it add additional cost to routine servicing, or lead to expensive mechanical repairs?"
Yes, you are right, Peter, it can be very confusing. Essentially a petrol engine's performance is governed by how much air and fuel it can draw into the combustion chamber. Fuel is really not a problem because any amount of it can be supplied if required. It's the air to mix with it that has its limitations on a normally-aspirated (non-turbo) engine.
The engine can only gulp in so much air through the inlet manifold (at atmospheric pressure) when a vacuum is created by the downward movement of the piston.
The addition of a turbocharger, which is driven by the exhaust gases exiting the engine, allows for a forced induction of much denser air. Add the extra fuel and, bingo, more power.
For performance hunters it's all about top-end speed but the basic principles can be applied to create extra power to a small fuel-efficient petrol engine.
We are living in an age of high-end electronics so timing the when and how much of the denser air and fuel that is required is not such a major problem as it once was.
As global regulations concerning tail-pipe emissions tighten, manufacturers are constantly looking at ways to achieve or exceed those reductions and improve fuel consumption and at the same time retain or improve performance. By reinventing the turbocharger technology and combining it with other internal combustion engine refinements such as direct injection, manufacturers can continue to extract a little more out of the internal combustion engine.
As far as servicing goes, it's a similar message as for any other vehicle: use the recommended grade of engine oil and carry out changes and filter replacements as stipulated by the manufacturer's schedule.
Ford EcoBoost Fiesta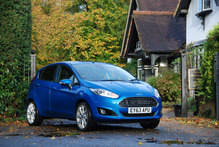 EcoBoost relates to a series of turbocharged assisted engines in the current Ford model line-up. The 92kW of power plus 200Nm of torque (between 1400 and 4500 rpm) from the tiny 3-cylinder, 1-litre Fiesta engine is impressive. In a manual five-speed I achieved 5.4l/100km over the manufacturer's claimed 4.9l/100km, but the torque makes the car such an enjoyable drive.
Holden Cruze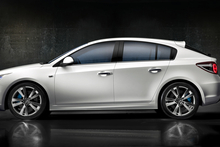 I recently picked up a Holden Cruze as a rental for an extensive trip and was impressed with the performance and low fuel consumption readout of 6.8l/100km. The model I was driving was the 1.4-litre turbocharged power unit (103kW and 200Nm).
VW Polo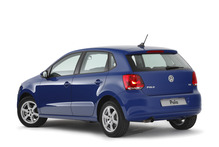 The Polo is another small car with impressive performance from a small turbocharged power unit. The 1.2-litre engine produces 66kW of power in addition to 160Nm of torque (between 1500 and 3500 rpm). Claimed combined fuel consumption is 5.3l/100km.
The turbo-powered Polo has been a solid performer for those looking for a small fuel efficient car with a European badge.
Driven recommends
Don't be put off by small engines with turbochargers. I'm sure we are going to see a lot more of them in the near future.