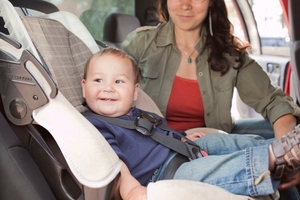 From November 1, the age children have to be in car restraints will be extended two years to age 7.
The car seats must be a child restraint appropriate for the height and weight of the child, and the vehicle safety belt on its own is not enough.
You may need to change car seats as your baby grows, says Plunket, with their website (plunket.org.nz) offering tips on matching car seats to age.