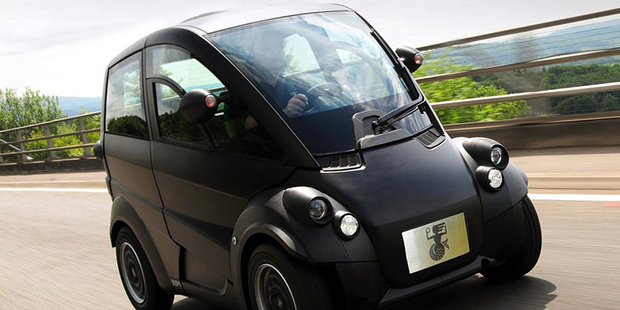 Gordon Murray's quest to reinvent automaking started in a traffic jam.
Murray, the legendary former designer of Formula One race cars, was driving to work in the London suburbs in 1993 when he hit gridlock.
Surrounded by gas-guzzling sedans he vowed to someday make small, efficient vehicles that would ease congestion and become stylish objects of desire.
On a misty March morning 19 years later, he swings open a metal door in a gymnasium-sized workshop south of London.
"There they are," says Murray, 65.
Murray's cube-shaped city cars, parked in the middle of the floor, look like oversize toys. At 2.4m in length, they are 28cm shorter than Daimler's Smart car.
Sporting chiselled side panels that swoosh back from the front wheels like air currents, they exude quickness and agility.
The matte-black T.25, with a 38kW three-cylinder engine, goes 160km/h.
It gets 2.45l/100km compared with 3.26l/100km for the Smart Pulse coupe in Europe.
The cobalt-blue T.27, propelled by a lithium-ion battery and a 25-kilowatt electric motor, can go 160km on about NZ$2.06 of power.
Murray built these prototypes in an audacious bid to overturn the way automobiles have been designed, assembled and sold for the past 100 years.
As rising oil prices and tightening carbon emission rules push manufacturers to make smaller cars, they are saddled with what Murray calls an outdated and costly system of turning sheets of steel into vehicles.
- Bloomberg