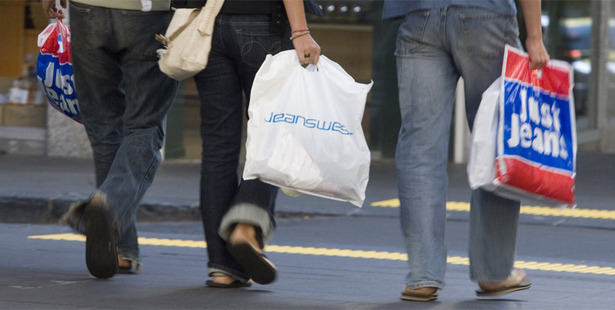 New Zealand consumers are among the most savvy, intelligent and cynical in the world when it comes to their receptivity to advertising and branding, according to a major survey.
A branding expert endorsed the findings and said Kiwis were typically more practical than emotional in the way they made purchasing decisions.
Nielsen surveyed about 29,000 people online in 58 countries and found marketers faced one of their biggest challenges in the New Zealand market.
The clear picture to emerge was that Kiwi shoppers were less concerned with how famous a brand was than its quality, authenticity and usefulness.
Only 17 per cent of Kiwis said they would be willing to pay more for designer products than for those with the same functions.
That compared to 74 per cent of Chinese consumers and a global average of 44 per cent who said they would pay more for top brands.
While more than half of global consumers said commercials increased their preference for buying a brand, a mere 32 per cent of New Zealand consumers agreed with this statement.
Again, New Zealand came out near the bottom of the list when asked if they liked to buy products from famous brands.
Just 31 per cent agreed, compared to the global average of 47 percent, and 55 per cent in the Asia Pacific region.
Nielsen spokesperson Suzie Dale said New Zealanders and Australians felt strongly about obtaining value when making a purchase.
"We tend to have a cynical side when it comes to advertising and branding, and like to see ourselves as 'intelligent shoppers' who aren't won over solely by marketing claims but instead buy a product based on merit and the value it offers."
The lesson for marketers was to focus more on stressing the quality and worth of a product when pitching it at the New Zealand market, Dale said.
A brand needed to carry more than just the external packaging and promise, she said.
James Bickford, New Zealand managing director of global branding agency Interbrand, said Kiwis were far less emotional in their decision-making than in other countries.
"We're much more practical in terms of what we buy. That's part of our culture. Yes, there's an emotional side to it if you're buying a car but overall it's the functional side."
Bickford said the survey findings were a fair reflection of where brands fit in Kiwi life.
"We're quite a distance from brands - we're not in the States or Europe where brands are very much a part of people's lives."
China's brand-consciousness was a result of its booming middle-class, he said.
"They're engaging with brands as a way of indicating their status in society," Bickford said. "It's predominantly based on that emotional purchase."
Dale said what really mattered to Kiwis and Australians was whether a product met their needs, regardless of its prestige.
"While brands in New Zealand and Australia may need to work harder to sway shoppers based on marketing claims, this can also result in increased loyalty if a product meets expectations and really satisfies a customer's need.
"These needs can also vary depending on what a consumer is looking for - be it a very fashionable outfit, the best quality materials, organically produced goods or a unique foodstuff."