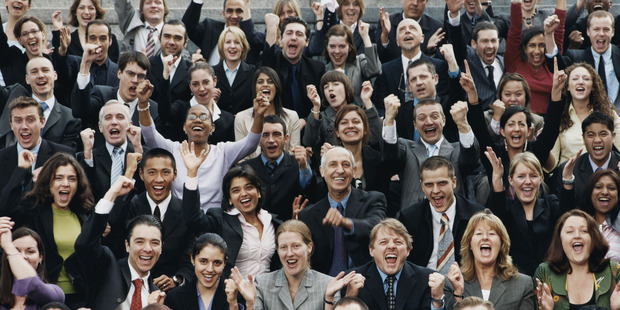 One of my favourite ways to think about marketing is to imagine I am building an audience of people that I can regularly communicate with.
The people in this audience will include current clients and customers, potential clients and customers, and key centres of influence who can introduce me to new clients and customers.
Now when I communicate with my audience I have a number of outcomes I would like to happen.
First of all I would like to add value to my audience so they enjoy hearing from me regularly. That way they get to know me, like me and hopefully trust me. (When people know, like and trust you, it's a lot easier to convert them into happy paying clients.)
Secondly I would like some of the people in my audience to recommend my ideas to people they know. This grows my audience over time.
Thirdly, I would like a certain number of people in my audience to spend money with me on the various services I offer.
Sales are the lifeblood of any business so it's important to give the people in your audience the opportunity to regularly spend money on what you offer.
I think this idea of 'building an audience' is something that could be used in many different businesses.
Here are some quick tips you might like to try.
1: Offer some valuable ideas to brand new members of your audience.
A simple way to get people to become part of your audience to start with is to give them some valuable information that is related in some way to what you sell.
One of my favourite ways to do this is with a special report. This is usually a booklet filled with helpful ideas that an ideal client for your business would want to read.
Imagine you are an IT Consultant. You might offer business owners an interesting guide called 'The smart business owners guide to technology-7 simple things you can do to improve your profits, delight your clients, reduce stress, and have far more time for fun in your life.'
In this guide you explain in plain English how to solve some common business problems with technology.
You show people how an investment in the right technology and good IT advice will benefit their business in many ways. You give practical ideas in this guide that people can read and use right away. And you invite them to touch base with you if they would like a no obligation consultation on how to use IT technology better in their business.
You give this guide away at no charge in exchange for a person's contact information. (This could be something as simple as a name and email address.)
Once a person is part of your audience your next goal is to regularly stay in touch.
The secret here is to 'add value' each time you do this. I've written a number of Herald columns on how to do this and a popular one was called 'My biggest marketing mistake' which you may like to read.
When you regularly stay in touch and add value people will enjoy hearing from you.
You then occasionally give your audience a low key opportunity to spend money on something you sell.
However you don't do this every time you make contact. (So the communications you send out might be 'added value, added value, added value, low key sales offer.')
When you 'build an audience' of people to market to, it takes time and effort.
However the rewards are worth it.
Many of the people in your audience will recommend your business to their friends and colleagues. And a good number will happily buy from you as well.
'Don't cater to the audience. Inspire the audience.' - Ken Danby
Action Exercise:
What are three things you could do this week to start 'building an audience' of people to market to?
Graham McGregor is a marketing consultant and the creator of the 396 page 'Unfair Business Advantage Report.' www.theunfairbusinessadvantage.com (This is free and has now been read by business owners from 27 countries.) You can email him at the link above.