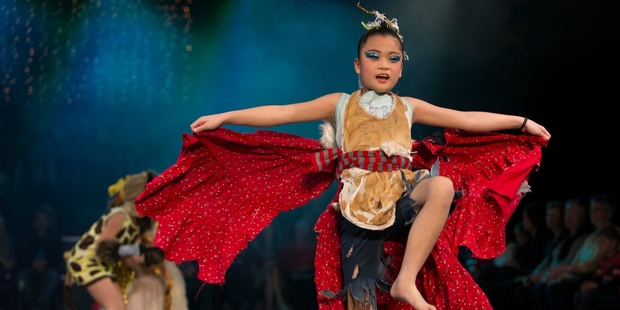 Fashion-conscious school students put their recycled designs on show at the Schools' Trash to Fashion competition in Auckland over the weekend.
The two-day show, held at the Corban Estate Arts Centre in Henderson and themed Around the World was the competition's grand finale.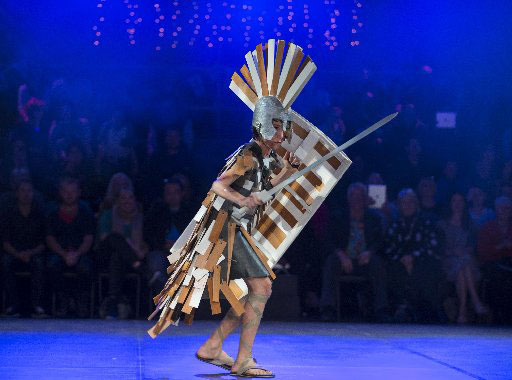 Luka Katavitch is a Ventian Gladiator. Photo / Peter Meecham
More than 400 garments made from items deemed as trash were entered, with 120 designs making the cut for the grand finale runway.
Primary school student Celina San's Trashy Bird design, modelled by Keryn Chong from Mission Heights Primary School, featured yesterday. The design was a finalist in the Primary School Safari section.
This year's overall supreme award winner went to designers Ilma Dzebhanic and Mai Merimo, Year 11 at Selwyn College, for their garment Elisabeth Angel.
Other top prizes went to Lynfield College Year 11 student Kayla Rousselle, who won the emerging fashion design student award, and Northcross Intermediate School Year 8 student Nikita Gurden won the prize for most innovative use of material.
Auckland's Deputy Mayor Penny Hulse said the event encouraged young people to think about recycling.
"Schools' Trash to Fashion is about encouraging young people to be innovative in design by using recyclable materials that would otherwise have gone to landfill. There are some incredibly thought-provoking and creative designs."