Sydney's multicultural dining scene is the inspiration for these flavourful Asian-influenced dishes.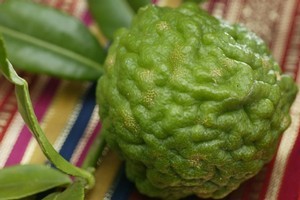 Every time I've been to Sydney, the food has been stimulating because it has been fresh, interesting and inspired by the many different cultures that contribute to such a vibrant city.
Recently my younger brother had a fantastic long weekend in Sydney and returned with enthusiastic ideas which were shared at a family dinner.
A seared beef salad began the evening, the meat was marinated in soy and mirin then thrown on the grill with slivers of pineapple and crunchy crushed peanuts.
I created a salad of shaved fennel bulb with limes, sprouts and thai basil. Strips of shaved carrot were added for colour and texture and coriander leaves for flavour. All that was needed was a dressing made with avocado oil, lime zest and freshly shredded ginger.
My older brother threw an idea of his own into the mix for the dessert, taking inspiration from his own travels.
Even though I love the idea of a banana fritter, I was a little dubious when he presented black sesame and cumin seeds in the ginger beer batter mix. But it worked well, was delicious and complemented the flavours of the first courses perfectly, especially with a dollop of mascarpone mixed with lime.
Even though winter is approaching, many of the Asian-inspired ingredients used today are and easily found in many of our local stores.
At the moment pineapple is ripe, juicy and very affordable. Limes are on the shelves but make a note to look out for the kaffir limes which have a more intense flavour. They have a unique double-hinged leaf which can be shredded to contribute the lime flavour to salads, soups and desserts. I suggest buying a plant which will last in a pot for a few years while producing gorgeous fruit and leaves if you don't have enough space in the garden.
Chef's tip
Ask your local vegetable and meat suppliers how to use the specific ingredients needed for the recipes. Sango sprouts are available as a mix from gourmet food stores. Thai basil has a distinctive flavour but if hard to find can be substituted with a 50/50 mix of basil and mint.