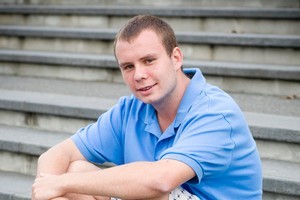 One Auckland high school blocked students from starting a gay support club, while others say they do not have any homosexuals, according to outreach groups.
Following a call to stop harassment at schools by King's College student Denis McLay, educators and support groups said the prevalence of homophobia went beyond students, reaching parents and even some school administrators - though none mentioned King's College.
Denis McLay, the son of former Deputy Prime Minister and current New Zealand ambassador to the United Nations Jim McLay, struggled with being a closet homosexual boarder at the top school.
After being pushed to contemplate suicide several times, he spoke out, hoping other students would be encouraged to break the silence about their sexuality.
Vaughan Meneses, general manager of the gay helpline OutLine NZ, said it received more than 1000 calls a year from youth seeking help.
Among the distressed teenagers who called was a student whose principal and school board blocked an attempt to start a gay support group for students.
"The school blocked them from having a support group simply because they were for gay and lesbian students, while at the same time they let students form Christian, Muslim and Maori groups," Mr Meneses said.
But the "mainstream public school in Auckland" was hardly an exception to the rule, he said.
"Ninety-seven per cent of schools would think this was about them."
Too many schools tried to sweep sexuality under the rug. This was especially true of boarding schools, which were uncomfortable with the issue because their students slept communally, Mr Meneses said.
"But there are lots of parents with dead children who really wish something had been done."
Ninety-two per cent of secondary school students questioned in a 2007 study defined themselves as heterosexual.
The survey, Youth'07, also found that gay secondary school students were five times more likely to have attempted suicide than their heterosexual peers.
In Auckland, gay youth have only four dedicated support workers from the non-profit group Rainbow Youth.
"'We have four people working for [gay youth]," said executive director Tom Hamilton.
"There's us in Auckland and that's it. Your options are pretty slim."
Less than a third of Auckland secondary schools had invited the organisation to give educational sessions to their students.
Schools gave many reasons for not enrolling in the Rainbow programme, ranging from lack of money to school "culture".
"It gets covered as sexual health, but our work is not about sexual health," Mr Hamilton said.
Rainbow Youth has had conversations with King's College, but it has not been invited to give educational sessions.
Secondary Principals' Association president Patrick Walsh said guidance counsellors at schools were trained to support students with sexuality issues.
Schools tried to create an environment where students could find their own way in making their minds up about sexuality, and offered a system of support from deans and counsellors to homeroom teachers, he said.
"Unfortunately, in high schools a lot of the homophobic attitudes come not from the school context but from home," Mr Walsh said.
He said schools had to rally against societal norms "and become countercultural".
Students in distress needed to turn to their school for help even if it seemed hard, Mr Walsh said.
"Sometimes it doesn't look like there's light at the end of the tunnel, and you can be overwhelmed by depression and despair.
"But realise you're not the only one in that situation, there's help available, and there will be an end to it."
Boarding Schools Association national co-ordinator Cara Ferris said staff were usually very responsive to students' ideas.
"Modern boarding schools are all about interacting with students and parents as one group," Ms Ferris said.
Boarding schools offered many resources to help teenagers through personality development issues even if they did not isolate sexuality as a separate issue, she said.
TALKING ABOUT IT
* Lifeline 0800 543 354
* Youthline 0800 376 633
* Outline 0800 OUTLINE