Dealer faces $200,000 fine today for using ghost bids to push up online auction prices.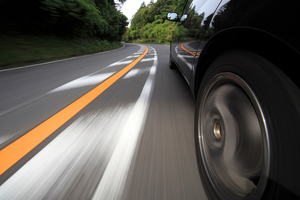 An online car dealer has been snared placing thousands of fake bids on more than 500 of its own auctions.
The Auto Co (Millennium) Ltd pilfered more than $100,000 from Trade Me users in a year by "shill bidding" on $1 reserve auctions.
The company was the biggest motor trader on the site at the time and the case is the largest of its kind in New Zealand.
The scam came undone after a buyer complained about the Auckland-based trader.
Trade Me's trust and safety manager, Jon Duffy, said The Auto Co's scheme was sophisticated "and they were covering their tracks pretty well. Our normal detection mechanisms weren't picking up their behaviour".
"The employees of The Auto Co were convincing genuine users to let them access their accounts to place bids."
The Commerce Commission laid 13 charges against The Auto Co under the Fair Trading Act covering a period between June 27, 2011 and July 12 last year, when the company was removed from Trade Me.
On March 5, The Auto Co pleaded guilty to all charges and is set to be sentenced this morning in the Auckland District Court. It could be fined up to $200,000.
Trade Me secured refunds for all the victims, but there's a disparity in the final figure because sometimes the buyer turned out to be associated with The Auto Co.
"We hope they get the book thrown at them and get a decent fine," Mr Duffy said. "There needs to be a penalty that says this conduct is unacceptable."
An Auckland victim, who wished to be only known as Elizabeth, bought a 2002 Toyota Corolla Runz off The Auto Co for $9000 in May last year. The shill bidding pushed the price up $2450. This has been returned to her.
But Elizabeth said she could understand why The Auto Co did shill bidding and even expected it on $1 reserve auctions.
She was surprised to learn it was illegal and didn't feel "ripped off".
The Auto Co's director, Masashi Umeoka, who is in Japan, said he had fully co-operated with the Commerce Commission and his lawyer would express his views in court today.
"I've done what I needed to do."
Mr Umeoka would not comment further.
The Commerce Commission said it would wait until after the sentence was handed down before it commented on the case.
In April 2011, Christchurch business Morrison Car Company was fined $45,000 and ordered to pay $1000 court costs after pleading guilty to 55 charges of breaching the Fair Trading Act.
The Commerce Commission's investigation showed Morrison staff placed 344 bids on at least 39 of its auctions, artificially increasing the price of the cars.
The company's explanation that they were bidding on behalf of actual customers was rejected by the Christchurch District Court judge.