Hollywood star's decision to have both her breasts removed has become a blessing and a curse, say local medical experts.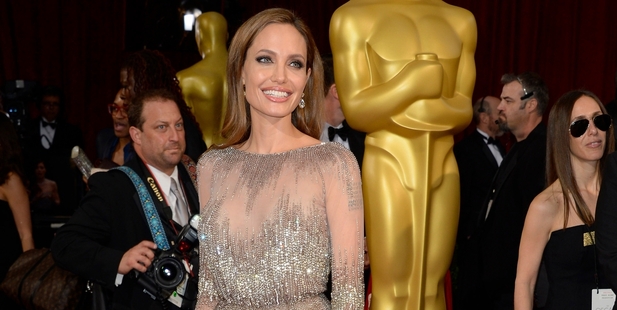 Women with breast cancer are increasingly asking for removal of both breasts, despite there being no medical reason for the surgery.
Most do not have a genetic or family history that puts them at higher risk of the disease, and as a result they could be over-treated and suffer long-term harm, including delays in dealing with the cancer.
The rise in women asking for the procedure comes after actress Angelina Jolie last year chose a double mastectomy for prevention when she discovered gene mutations raised her risk of breast cancer to 87 per cent.
The risk is around 12.5 per cent in the general population.
Much has been made of her controversial decision, but Jolie says it was the right thing for her.
Her mother died of ovarian cancer at age 56 in 2007.
She says, "I'm doing well healthwise and I'm very happy about the decisions I've made.
If my mother had made that choice when she was younger, she might still be alive."
A recent study by United States researchers found more than two-thirds of women who had both breasts removed after a cancer diagnosis did not need to medically.
They had a very low risk of developing cancer in the healthy breast because they had no family history of breast or ovarian cancer, or BRCA1 or BRCA2 gene mutations.
The study was published in the JAMA Surgery journal, and surgeons in New Zealand say such requests are on the rise, especially from young patients who want the unaffected breast removed at the same time.
In the US study of 1447 women treated for breast cancer, almost 8 per cent had undergone a double mastectomy.
But 69 per cent of these women who underwent removal of the unaffected breast at the same time had no genetic or family risk factors.
Whangarei breast surgeon Dr Vanessa Blair said while there was no New Zealand data yet she had noticed an increase in requests for double mastectomies.
She said the increase began before Jolie's announcement last May but that the news created an awareness among women with a family history, who were now more proactive in getting checked.
"The Angelina Jolie effect, as we call it, did lead to a surge in women coming forward with family history."
Dr Blair, the New Zealand Breast Cancer Foundation's Northland representative, said this was a good result but the flip side was there was a tendency by women to overestimate their true risk.
"It's only around 5 per cent of women with breast cancer who will fall into the category of increased risk."
She said women who chose to have the healthy breast removed at the same time might regret it later and the extra surgery came with possible complications, such as infection.
This in turn could delay further treatment like radiotherapy, for the diseased breast, and reduce chances of survival.
Dr Blair said the onus was on surgeons to carefully explain the options to women, whose risks were all individual.
Auckland breast surgeon Dr Belinda Scott said she had performed more preventative double mastectomies in the past year than the 12 months before that and had several more already scheduled in the next few months.
"My patients do ask for it, particularly the young ones. If you're less than 40, you've got such a long time to live that your chance of getting cancer in the other breast is so great."
Dr Scott, medical adviser to the Breast Cancer Foundation, said there were valid reasons for women without high risk or the BRCA genes wanting a prophylactic mastectomy.
These include age, anxiety, proximity to the treatment needed without a mastectomy, better reconstructive techniques and cosmetic symmetry.
NZ Breast Cancer Foundation chief executive Evangelia Henderson said Jolie's announcement led to a huge surge in inquiries to the Genetic Health Service and an increased awareness around family history.
"Genetic services were inundated and our call centre was going mad. It absolutely raised the profile of higher risk."
Mrs Henderson said Jolie's move also empowered other women because it made the surgery feel more acceptable.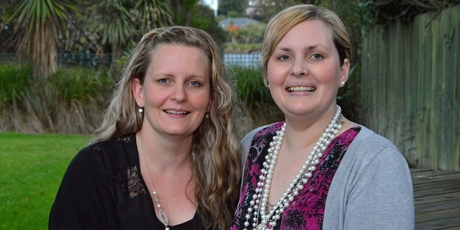 Elective surgery 'no brainer' for BRCA gene carrier
When Amber Argaet's sister was diagnosed with breast cancer, it was a wake-up call.
Tara Ellingham was just 29 with a young family when she got the devastating news in 2012. The Waikato Hospital duty nurse manager underwent a partial mastectomy, chemotherapy and radiotherapy.
At the same time she and Ms Argaet were tested for and diagnosed with the rare gene mutation known as BRCA.
"Our father died from prostate cancer," Mrs Ellingham said. "His sister died of ovarian cancer. His brother died of stomach cancer. His mum died of breast cancer. It was from his side of the family that we inherited the mutated BRCA genes."
Ms Argaet, 34, a Hamilton midwife who has four children, said having the BRCA gene meant that getting preventative surgery was a "no-brainer".
At 33 she underwent a bilateral ovary removal and a double mastectomy.
Both women have the BRCA1 mutation, which can carry up to an 87 per cent lifetime chance of breast cancer and 54 per cent chance of ovarian cancer.
For BRCA2 gene mutations, the risks are slightly less about 60 per cent for breast and 20 per cent for ovarian cancer.
Ms Argaet could have chosen high surveillance with the hope that if she did develop cancer the doctors would catch it early, but she made the same decision as actress Angelina Jolie.
"We feel privileged that, unlike the women before us in our family, we will be around to see our children and perhaps even grandchildren grow up." This year Mrs Ellingham followed her sister and had a double mastectomy.
While she praised Jolie for speaking out about her surgery and raising awareness, Mrs Ellingham said the celebrity's situation was vastly different to most ordinary women.
"She had the money and means to have the best surgeries and options and she looks great. In reality for the normal women having such surgeries it's a bitter disappointment to assume you will look as good."
Mrs Ellingham had 150 stitches and was left with "lifelong" scarring.
Waikato District Health Board clinical director and breast cancer specialist Ian Campbell said finding a BRCA gene mutation had huge implications.
Surveillance carried increased anxiety while surgery affected self-esteem, sexuality, femininity, body image, age at menopause and the ability to breastfeed, he said.
"There are also life and health insurance issues, considerations around childbearing and sometimes differing views within one family to be dealt with," Mr Campbell said.
"Amber and Tara are very brave young women, who have my greatest admiration for what they have and are doing."