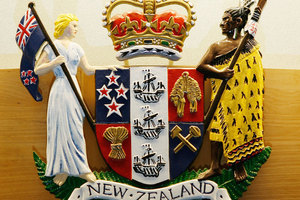 A Hastings man has pleaded guilty to a brutal sexual assault on an 87-year-old woman in her home last year and another sexual attack on the same day.
Hugh Tareha, 30, admitted the November 7, Frimley attack in the High Court in Napier this morning after previously pleading not guilty. He also plead guilty to an unrelated sexual assault on another woman in her Parkvale home, later the same day.
Name suppression on Tareha was lifted today after he admitted the four charges of unlawful sexual connection, injuring with intent, two counts of burglary and two charges of assault with intent to case sexual violation.
The distressed elderly woman was assaulted in the middle of the day, at her Frimley home, after she went to check her mail and was grabbed and dragged back into the lounge by Tareha.
"She was screaming out for help but nobody heard her ... [the assault] was brief because she had the foresight to tell him I was coming home for lunch.
That got him away from her. She was very clever," the woman's son said following the attack.
The grandmother locked her doors and "sought solace" in her bed for five and a half hours following the attack, he said.
He said after Tareha was arrested that the family was "extremely thrilled and relieved".
"It's good news for the community as well, they've been most concerned as well."
Detective Senior Sergeant Dave de Lange said at the time that the arrest came about due to a team effort between police and the community.
"This was a particularly nasty crime and the arrest has been very rewarding for the staff involved. I acknowledge the long hours put in by our staff who have been working constantly since the attack occurred.
Tareha was remanded in custody until sentencing.
For more articles from this region, go to Hawkes Bay Today