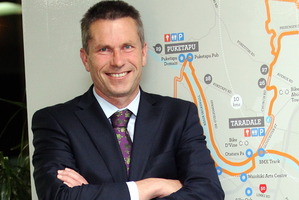 The local government elections certainly have not disappointed, with some fierce battles being waged.
Although there is still some way to go, the winning candidates will certainly have earned their seats.
The Hawke's Bay Regional Council battle has been particularly fierce with claims of negative tactics. The fight for Napier mayor has also been tough, but one would expect that when you have six candidates competing for a chair vacated by a long-serving mayor.
Soon it will be a distant memory and the jostling for the next elections, the national elections, will begin.
The first spark has already been lit with the news that Chris Tremain, the MP for Napier and Minister in John Key's government, will not be seeking re-election. He announced yesterday that he will be seeking new business opportunities and wants to spend more time with his family.
Although there have been some rumblings that Mr Tremain might announce this, it still took many by surprise. Napier was for years a Labour seat until Mr Tremain won it off Russell Fairbrother in 2005.
He has seen off two challenges since then, one from Mr Fairbrother and the other from Stuart Nash.
Mr Nash has made no secret of the fact that he will seek Labour's nomination to stand for the seat. It will be interesting how this plays out, because the word out there is that Mr Nash will not just be content on being a Labour backbencher, but wants to be a Cabinet Minister in a future Labour Government.
He will need to get his party's nomination first and then win the seat, of course. The National Party is not speculating on who they want to replace Mr Tremain, but whoever they choose, they are not likely to give up the seat without a fight.