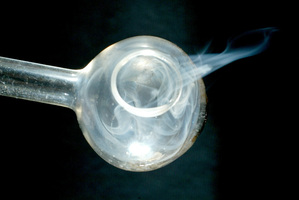 About this time last year, I had the distinct privilege of dining at Beijing's famed Dadong restaurant.
Waiters deftly carved the skin from their signature Peking duck, sliced the salted crispy fat and with much ceremony demonstrated how to dip the glistening strips into bowls of sugar.
Devouring the result was other worldly; the three universal flavours in one bite.
It sparked an intriguing remark from a food writer at our table: "When you combine animal fat, salt and sugar, it has the same effect on the brain as methamphetamine."
Subsequent mouthfuls were rendered slightly illicit.
Whether said chemical reaction is true or not I can't say, as like the majority of society I view this drug not as a recreational option but a scourge.
Today's front page lead, detailing a group of chaps who appeared in Napier District Court after playing their part in one of the most prolific trades of methamphetamine in Hawke's Bay history, is one to contemplate.
One, Keith "The Boss" Lawson, was an electrician with no prior convictions, while another man arrested in Auckland for his alleged role in networking was a former real estate agent.
No longer the domain of the community's underbelly, the stuff's now pushed by the educated and the skilled - the butchers, the bakers, the candlestick-makers.
As the late Sir Paul Holmes once said, methamphetamine doesn't just steal brain cells, it robs us of morality, conscience and love. Traits, in my book, which keep us behaviourally distinct from canines.
The blue-collar and upwards complicity in this epidemic underscores the insidious nature of a class-A drug that's become truly classless.