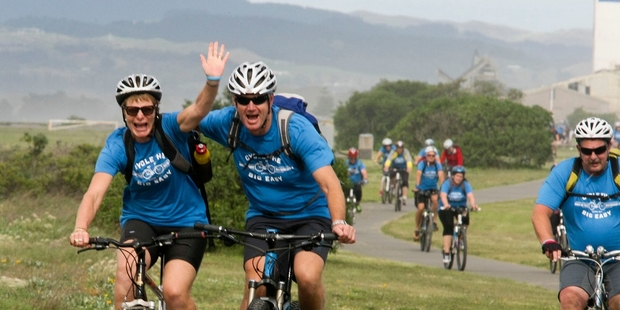 Hawke's Bay cycling trails have been named finalists at this year's Cycle Friendly Awards.
The awards devised by the Cycling Advocates Network (CAN) in 2003 acknowledge and celebrate notable New Zealand achievements promoting cycling and cycle friendly communities.
The trails, which cover Napier and Hastings offering more than 200km of mainly off-road trails, are a finalist in the CAN best cycle facility project.
Awards co-ordinator Dirk de Lu said Hawke's Bay trail cycling network was one of the "star attractions" to the region's commitment in achieving the goal of getting more people cycling more often.
"There are good options to join road and pathway connections making the pathways a valuable network which reaches most points in the Bay."
He said the connections between trail sections in Napier and Hastings were aligned to enable the best linkage within and between the two cities. "With the co-operation of all councils and numerous agencies working together a comprehensive and consistent asset has been created."
Mr de Lu said the organisation had more than 40 entries for this year's awards and Hawke's Bay trail networks was one of five finalists in the best cycle facility project category.
"The trail network was unique and linked numerous activities and attractions and was near to many accommodation venues."
The winner will be announced at the 2 WalkandCycle conference being held in Nelson between October 29-31.