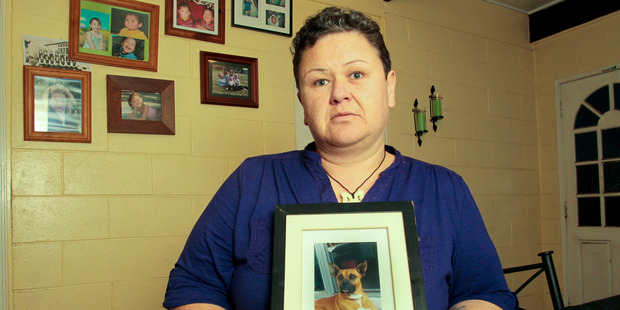 Hundreds of Facebook messages asking Hastings District Council to "Free Dougie" were heeded yesterday.
The Boxer X, which was seized from a Flaxmere property seven weeks ago, was released from Hastings Pound and back into the care of his family last night.
A council spokesman confirmed no further action would be taken against Dougie, who had been removed by Animal Control following an alleged complaint of "rushing".
Owner Hayley Anderton said it had been a stressful time, which her family could now put behind them.
"I have a whole lot of heart ready for him, and the freezer is chocka with pork bones. He had almost a whole roast in there. We are so excited to have him coming home."
Hastings Mayor Lawrence Yule said there was a lengthy deliberation period, due to the complex nature of the case.
Ms Anderton's two sons had arrived home to find dog control officers peering into their yard, and one of the officers was "set upon" by Dougie as they discussed his behaviour.
"Subsequent actions by the family members resulted in police attending the incident," Mr Yule said.
"[They] have apologised for their behaviour ... and council will leave the matter of an alleged assault on the officers in the hands of the police."