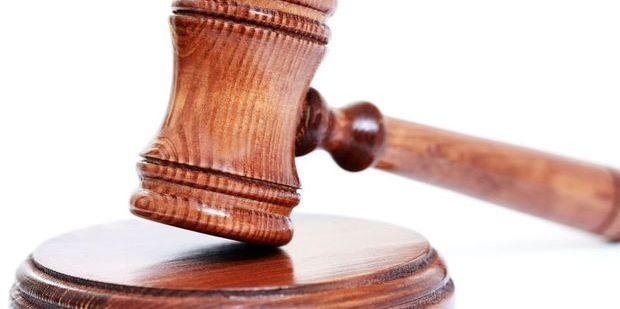 A Central Hawke's Bay businessman who set fire to his "trapped, isolated and scared" former partner's store can now be identified.
Glenn Spotswood, 48, was sentenced yesterday by Judge Tony Adeane in Napier District Court to six months' community detention for arson, and was declined permanent name suppression.
The director of CHB Glass Limited set alight Waipukurau Dresses, a wedding dress and frock store, on July 17, 2013, after splitting from his ex nine months earlier.
Yesterday, his 48-year-old former partner, Angela Payne, read her victim impact statement to the court.
The mother of three, who has lived in Waipukurau for 25 years, said the fire was "devastating" to herself and the business.
"I still get flashbacks that the fire could have ended in death ... and I was fearful he would target me again.
"I'm fearful of what he would have done had he not been caught."
Police and fire investigators linked Spotswood to the blaze after finding his blood at the scene.
"I had to endure the investigation by police and fire arson investigators who thought I had started the fire for insurance purposes," said Ms Payne.
"I was horrified to find he was a suspect. I loved him. I, most of all, did not want to believe it.
"Now all I have are charred, smoked, bitter remains."
The flames caused $25,000 in damage to the shop while some $8500 in "beautiful wedding dresses" were also lost.
She said her children were "fearful" of another attack and were forced to move her ill horses out of town for a month, because she felt they would be targeted by Spotswood.
The successful businesswoman and manager, who is also the Agri-Lab Co-Products Limited director, said she has suffered from a lack of sleep and endures "nightmares of him attacking me".
Ms Payne said in her statement that she has spent more than $6000 on security alarms and CCTV cameras since Spotswood's arrest in October 2013.
"Prior to the arrest, I felt trapped, isolated and scared."
Ms Payne added Spotswood's name suppression, during the court process, had been difficult as had "Glenn [trying] to blame the arson on me".
She said outside the courtroom yesterday, that the "biggest moment of justice for me was the lifting of name suppression".
Spotswood's lawyer, Bill Calver, had earlier argued for permanent name suppression for his client on medical grounds.
He said Spotswood had been a victim of a "savage assault" prior to the fire, causing ongoing brain damage, which also left him unable to recall the fire and the events leading to the blaze. "He's not an actor of Olympian talents, but genuinely cannot recall the events of the fire," Mr Calver said.
Spotswood was attacked during the early hours of November 7, 2008 on Takapau Rd, and received a fractured skull, following a "big pokie win".
Mr Calver said his client was forced to learn to "walk and talk" again.
"He is most unlikely to darken the doors of any court again," he said. "I accept had the fire brigade not responded so quickly the damage could have been far worse."
Crown prosecutor Rebecca Guthrie opposed the submission for permanent name suppression in the interests of an "open justice" system and also said the deliberately lit inferno "put the firefighters at risk".
"This is a case where sunlight would really be the best disinfectant," she said on the issue of name suppression. The public has the right to an informed position for those who are making or are thinking about engaging in business dealings with Mr Spotswood."
She said there was a "need for people to see justice had been done".
Judge Adeane said Spotswood lit the blaze, when he broke a window and set fire to a frock, after he "consumed more liquor than was good for him".
"Mr Spotswood does not properly acknowledge what he has done ... the facts speak for themselves," he said.
"In a small community there has been much talk about what has happened - who was involved and the manner in which they were involved.
"There was obvious danger in the offending," he said when handing down the sentence. He added full reparation for damage to store and dresses had been paid.