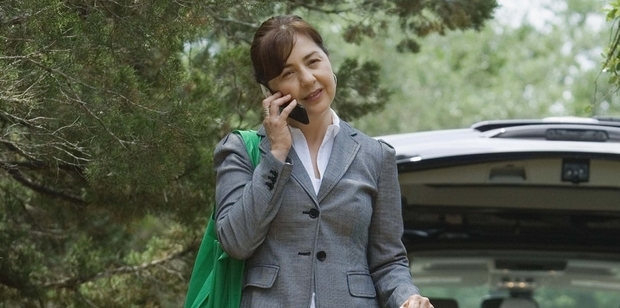 Hawke's Bay women can avoid being assaulted by reading signs from potential attackers, a local martial arts instructor says.
Calls for women to learn personal safety skills are reverberating in the wake of Auckland woman Blessie Gotingco's recent abduction and death.
Simon Barnett, of the Napier Jitsu Club, which runs self-protection courses, said a woman's best defence was avoiding violence before it happened.
"The difference is a psychological philosophy - one of proactive response rather than a reactive response."
Knowing how to avoid getting into a dangerous situation by being aware of your surroundings and reading the signs could prevent woman having to defend themselves, he said.
Women faced two types of dangers: people who wanted their things, and people who wanted them.
"There are some warning signs and some sets of signals to identify what is essentially an interview process [by an attacker].
"[Attackers] have all the characteristics of a lion. It chooses its victim, it separates it from the herd and it attacks it."
The "interview process" included tactics like opening a door for a woman and seeing how she responded, or carrying her bags to her car, Mr Barnett said.
If the woman acted confidently and insisted on carrying the bags herself, the attacker would assess her as being "too much of a risk" and move on.
Sadly, many people gave little thought to learning what these signs were until it was too late, he said.
Responding to the death of Mrs Gotingco, Mile High Karate North Shore has invited women and their daughters to a free personal safety course this week to learn techniques to defend themselves.
Owner Paul Bryant said the school was "taking a stand" to help mothers, wives, partners and daughters not become victims.
"Sadly, there are too many news stories about women being abducted or assaulted and beaten, or worse," he said.
Attacks on women were terrifying and potentially life changing.
But with the right knowledge and basic skills, women could escape and help others.
"Given the proper personal safety and self-defence training, a woman can break through her 'initial shock', utilise her adrenal rush and the skills she had learned to improve her odds of escape."
While devices like pepper spray and tasers are outlawed in New Zealand for personal use, some self-defence instructors encourage women to use perfumes and aerosols - which can have a similarly painful effect - in their place.
Coalition for the Safety of Women and Children spokeswoman Leonie Morris said self-defence classes were just one tool in the fight against violence towards women.
The biggest problem was an entrenched culture, which perpetuated outdated and sexist ideas about women.
"What we really need is men to stop being violent towards women. To achieve that, we need to challenge the many misogynist ideas which underpin that violence," Ms Morris said.