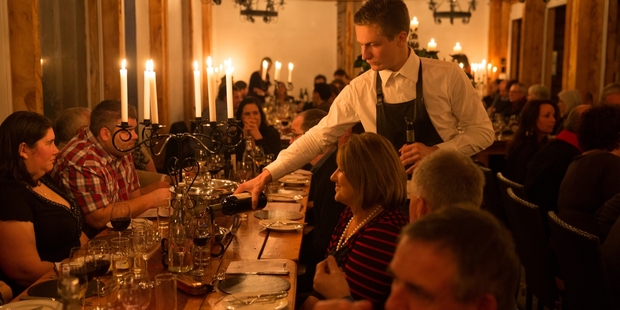 A series of events designed to heat up those icy evenings await crowds at Hawke's Bay's second annual Winter Food and Wine Classic.
Following last year's success, 48 new taste bud-tingling experiences are being rolled out over four weekends next month - starting on Friday June 6 and finishing Sunday the 29th.
The second winter series has shown significant growth, with backing from locals and out-of-towners prompting a message from organisers to get in early.
"We have not got that many tickets left to sell, there are just a handful for some events - people need to get in quick or risk missing out," Hawke's Bay Tourism general manager Annie Dundas said. "About 20 of 48 events have sold out, we actually added a couple as a result of Clearview and Taste joining, which is fantastic because they have sold well."
It was difficult to estimate how many attendees were from out of town, but there were bookings from Wellington, Auckland and surrounding areas, Ms Dundas said.
It's clear Hawke's Bay's hospitality industry was crying out for something to spice up the cooler months - with many more businesses coming on board this year.
"We have nearly doubled the size from winter to winter, that tells us that the events worked for them, we have also got a number of new people involved such as Crab Farm, which sold out."
While you may have missed out on Deliciosa's Raclette Goes Spanish and Trinity Hill's Montepulciano and Meatballs - some of the first to be snapped up - there are still some great options available.
"It's winter - you have got to have things to do in winter - people can get out and enjoy themselves, without spending a whole lot of money."
Fore more information visit: fawc.co.nz