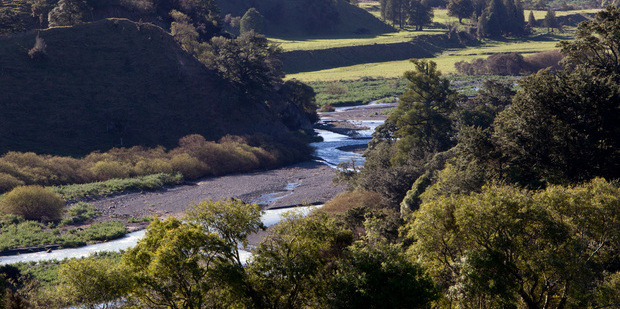 Public meetings to discuss Hawke's Bay Regional Council's potential investment in the Ruataniwha Water Storage Scheme are under way, with the first held in Putorino last night.
The meeting, at Waikare Hotel was the first of 17 lunchtime and after work meetings to be held around the region and aimed to inform the public about the proposed dam.
The council had released a statement of proposal on investing up to $80 million in the Ruataniwha Water Storage Scheme and was asking the public to make a submission.
Regional council communications manager Drew Broadley said about a dozen Putorino residents turned up to watch a presentation about the scheme.
Putorino was about 130km from the proposed location of the dam.
While Putorino residents might feel remote and uninvolved, whatever decision is made on the Tukituki catchment may set a precedent for the approach to other catchments, he said.
The council was pleased with the turnout of Putorino farmers and the quality of the questions asked, Mr Broadley added.
One of the main concerns expressed by the public at the meeting was whether commitments could be secured from farmers for the minimum uptake of water required for the scheme to go ahead.
The presentation was given by regional council chief executive Liz Lambert. Chairman Fenton Wilson and deputy chairwoman Christine Scott also attended.
The meeting was held after a flyer about the proposal was delivered to homes throughout the region. It outlined the benefits and risks of investing in the large irrigation scheme in Central Hawke's Bay.
The details of the other public meetings to be held were included in the flyer and available on the council's website.
The public has until June 3, to lodge a written submission on the investment proposal, before verbal submissions are heard from June 16.
Before deciding whether or not to invest up to $80 million in the Ruataniwha Water Storage Scheme, the council will consider all the written and verbal submissions, along with a range of reports, including an independent peer review of the business case and a report on potential alternative investments.
A final decision on whether to make the investment is due to be made at a council meeting on June 25, after the consultation process finishes.