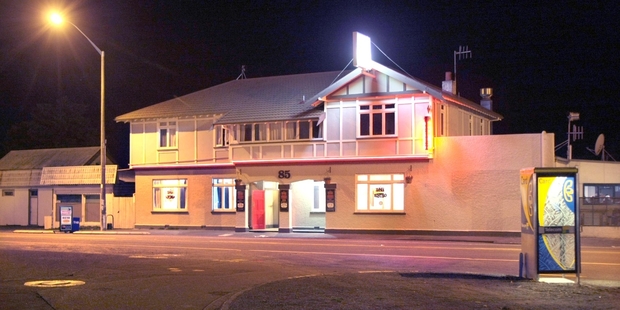 Your local is a place for conversation and catching up, where the drinks are poured as you walk through the door.
The definition of a "local" is varied, as are the four top nominees in this year's Hospitality awards, but one thing is for certain, they all offer service with a smile.
For 150 years, The Westshore Inn has stood on the same plot of land - with its long history appealing to regular customers - but owner Jeremy Baliss said the key to any great pub was the people themselves.
"It's an x-factor that no one knows, the customers make the place, if you have the right customers - everything falls into place. Bars aren't replicable, you can't just serve up a souffle and do A, B, C to make it work, if that x-factor is there and you have great staff, that's when the magic happens."
Hastings CBD was hanging out for a spot like The Common Room, where conversation is top priority and quality wines were on offer by the glass.
"It's about creating places that people feel comfortable in, it's bringing things into the environment that people have a recognition of - it's not retro, it's that - "gosh my grandma had that wallpaper," owner Gerard Barron said.
It was also knowing people's faces, greeting them by name and making them feel relaxed enough to share their stories.
"I'm a one man band so it's easy for them to communicate and form a relationship, also we just do wines and beers - no RTDs - we are creating a space for that older set ... I think people really appreciate that."
The Rose Irish Pub has undergone a facelift to transform the space - it's now lighter and brighter with a more family friendly appeal.
For their regular clientele, it's still the perfect spot to park up for an after work drink and casual joke with staff. "It's knowing the locals, pouring their drink before they get in the door - it's the kind of place that feels like family," unit manager Vanessa Zietsman said.
Havelock North stalwart, The Rose & Shamrock appeared on the list once again, proving it's got the combination right - with Hawke's Bay's largest selection of tap beers and quality, affordable food.
"The name says it all - it's something that is local, somewhere that is warm and welcoming," Owner Peter Nair said.