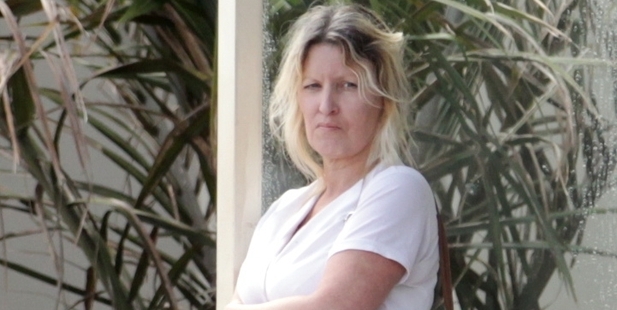 Lena Tracy Quinn has escaped punishment for slapping her sister Joanne Quinn, who was found guilty of failing to care for their late mother.
Lena Quinn appeared in Napier District Court yesterday and pleaded guilty to assaulting her sister on the final day of her sibling's trial.
Last Wednesday Joanne, 51, was found guilty of failing to provide the necessaries of life for her 82-year-old mother, Maureen Quinn.
Medical staff discovered the mother of eight, in the sole care of Joanne, embedded in a couch and blanket with festering leg wounds on November 15, 2011.
She died six weeks after being admitted to hospital from bronchial pneumonia.
On the morning of the third and final day of the trial Lena entered the courtroom and approached her sister sitting in the public gallery.
After a few words were spoken, Lena slapped her sister across the face.
After fleeing, Lena was stopped by police outside the courthouse.
Joanne laid a complaint to police about the incident, while Lena later told police she "became angry with her sister but didn't mean to slap her".
Yesterday, Lena's lawyer Michael McAleer said the family was under stress at the time.
"The emotions of the family were running high because of the high profile nature of the case and the publicity and media attention it was getting. She is unlikely to cross paths with her sister again in the near future."
Judge Tony Adeane said: "Anyone who assaults anyone else in this courtroom is going to jail as a general rule - this, however, was a one off situation."
Lena Quinn was convicted and discharged, while Joanne Quinn will be sentenced on May 16.