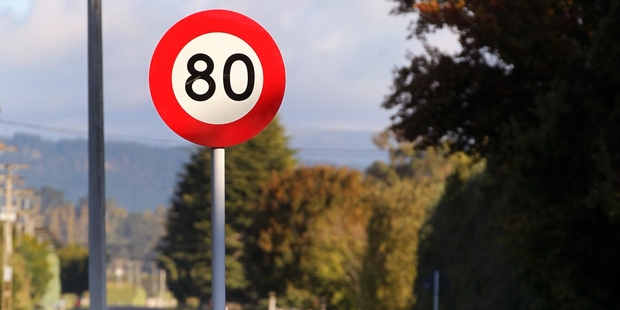 A decision on whether to allow new submissions on controversial road speed restrictions must wait until May so a thorough report can be written, says Hastings District Council chief executive Ross McLeod.
The council decreed a Safe Speed Zone for 31 roads on the Heretaunga Plains in January, effective from March 17, to help improve road safety. Roads with 100km/h speed limits were lowered to 80km/h.
Submissions for the proposed zone were advertised in Hawke's Bay Today public notices on November 16, with 86 received.
Mr McLeod said major stakeholders such as NZTA and police were included in the consultation process and a letter detailing the speed limit review was delivered to letter boxes along affected roads.
Despite the consultations and a publicity campaign before implementation, many motorists complained about the changes and a perceived lack of consultation.
The council responded with a statement last week saying it would consider hearing new submissions, but not until a council meeting on May 13.
Responding to questions from Hawke's Bay Today, Mr McLeod said time was needed to write a report that examined motorists' issues and re-examined the analysis and data that supported the change.
"The report needs to comply with the decision making requirement of the land transport and local government statutory regimes and administrative law principles and include all relevant material that will enable councillors to make a considered decision on whether further consultation is required and whether there should be changes proposed to particular speed limits," he said.
"This is not a five-minute exercise and needs to be based on analysis that can withstand scrutiny."
The cost so far for installation and monitoring of the 80km/h speed limits was $68,500.
"Once the NZTA subsidy and the contribution from ACC is factored in the total cost to Hastings ratepayers is $26,715."