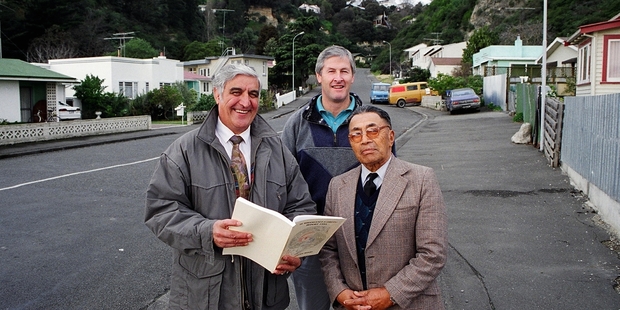 A Napier kaumatua wants people to find out what Treaty of Waitangi claims and settlements are about, as a series of long-standing grievances between the Crown and Maori in Hawke's Bay are resolved.
They include an agreement in principle (AIP) signed in December by Attorney-General and Minister of Treaty Settlements Chris Finlayson and representatives of Mana Ahuriri, formed and mandated to settle and manage settlements in the area of the 1851 Ahuriri Purchase, including Napier.
Heitia Hiha, who has argued the case for his people for most of his life and waited 20 years for remedy in the successful Wai 55 Whanganui a Orotu (Napier inner harbour) claim, believes divisiveness is based on people not understanding what the claims are about.
A central issue is the concept of land guardianship, as opposed to ownership, where Maori engaging European settlers and the Crown in settlement of their land in the mid-19th century believed they were entering agreements of shared development, not divestment of land enabling individual ownership.
From that stemmed on one hand poorly managed land leading to modern-day environmental issues, where, for example, once-abundant food resources could no longer be sustained as intended for the good of everyone. On the other, driven by the potential wealth, were "dodgy" methods by which some land was acquired, most severely "raupatu" or confiscation.
"If you've got something that someone has taken away," he says, "what do you do about it? Do you just sit there and let them have it?"
He asks, then, for critics to consider what they would do if that something was a block of land, especially if it were land that had been worked by the family for generation after generation.
The AIP signed with Mana Ahuriri encompasses four key elements: an historical account with Crown acknowledgments and apology; "Te Whanga" redress placing emphasis on the future management of the Ahuriri Estuary; cultural redress to recognise historical hapu relationships to several sites in the region; financial redress including a $19.5million payment; and commercial redress, involving landbanked properties.
The AIP came as part of a Government policy of seeking agreement with "natural groupings", as opposed to individual claims, and in Hawke's Bay a deed of settlement is in place with Raupunga-based Ngati Pahauwera. On-marae signings have also taken place, and a deed was also signed with Maungaharuru-Tangiitu at Tangoio Marae north of Napier last May.
Claims are being progressed with Te Tira Whakaemi o Te Wairoa, Heretaunga Tamatea (Hastings and Central Hawke's Bay), Rangitaane o Wairarapa (the Dannevirke and northern Wairarapa area), and Ngati Kahungunu Wairarapa, the southern stretches of Ngati Kahungunu's rohe towards Cook Strait.
Among claims dealt with separately was Wai 692, a Napier health services issue that arose with the closure of Napier Hospital and was signed in 2008, relevant to the onus on the Crown to provide such services as part of an original agreement more than 150 years earlier.
Mr Hiha says most people "haven't got the whole background" and need to take "time out" to listen, read and understand.
"We are still waiting for our share of the bargain," he says.
He's never advocated return to claimants of land now in private ownership, but points to anomalies and laws allowing a vehicle to be seized from someone who bought it innocently, only to find it was stolen or subject to debt.