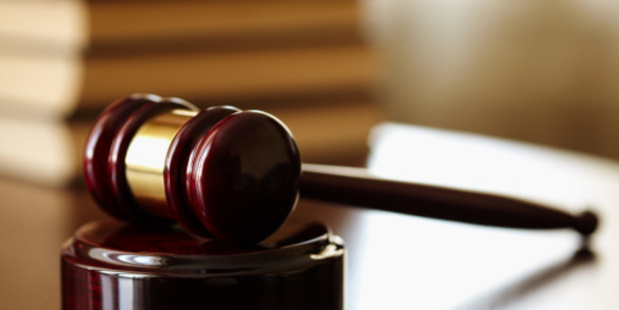 A former pupil of Karamu High School in Hastings will be sworn in as a High Court judge next Friday.
The new Justice Rachel Dunningham will be based in Christchurch, where after a teaching career of more than 10 years she studied law at the University of Canterbury, before joining Buddle Findlay as solicitor in 1996. Remaining in the city, she became a partner in 2005.
Her schooling started in Te Kuiti, but after a year the family moved to Hawke's Bay, where she finished her primary education at Te Mata School.
She then attended Karamu High School for her secondary school years, from 1972 to 1976, and was head girl in her last year, as well as receiving the General Excellence Award and honours awards in debating and drama, and playing a lead role in that year's school production, George Bernard Shaw's Major Barbara.
At Massey University she gained a BA (Hons) 1st Class in English, and went teaching from 1982 to 1994, becoming Head of Junior English at Awatapu College in Palmerston North.
She graduated from Canterbury with an LLB (Hons) 1st Class, and was awarded the Canterbury/Westland Law Society gold medal. At the time her appointment was announced by Attorney-General Chris Finlayson she was branch president, and serving on a New Zealand Law Society standards committee.
Her main practice area has been in local government and resource management law, commercial disputes and personal and estate litigation.
She has particular expertise in water-related issues and large scale resource consent applications, and acted for Rangitata Diversion Race Management and Central Plains Water in water order and resource management hearings in Canterbury.
Karamu High School's current deputy principal, June Clark, started teaching at the school in 1976 and is unsurprised by the achievements of that year's star pupil.
Teaching had been in the Dunningham family, with the new Judge's father, Roy Dunningham, having taught at Hastings Boys' High School, but Mrs Clark noted the debating prowess of Rachel Dunningham, whom she had taught biology.
"It's always a name I remember," she said. "I've got a soft spot for that first-year group of Year 13 pupils [then known as 6th Form and Upper 6th]," she said.
The school opened in 1962, and principal Martin O'Grady said yesterday that being a comparatively young school it was "about this time" that past-pupil achievements at such heights start happening.
"We had a Knight last year [the late Sir Paul Holmes, broadcaster], and a High Court judge this year," he said.
Prominent Napier barrister Jonathan Krebs, who also attended Karamu, said there had been at least one other judge from the school, in Judge John Imrie, of the District and Family courts.