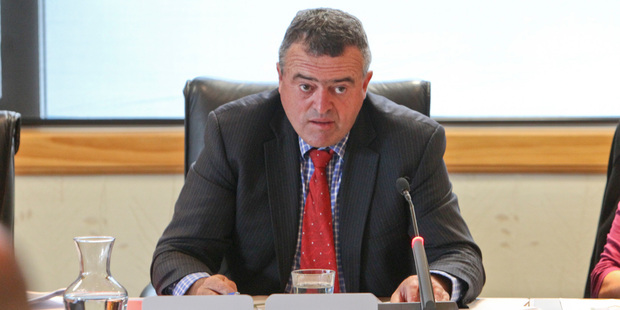 Hawke's Bay Regional Council chairman Fenton Wilson has proved to be one of the country's most canny local body leaders after it emerged he spent less than $400 to win a position that pays almost $110,000 a year.
Mr Wilson's election expenses were small change compared with the amount spent by the mayors of Napier and Hastings, who each had to fork out more than $15,000 to secure victory in the October local body elections.
All election candidates are required to declare the amount they spent on their campaigns and any donations over $1500.
Hastings Mayor Lawrence Yule's declaration reveals he spent $15,405 on his campaign. This was down on the almost $35,000 he spent on his previous campaign in 2010.
Mr Yule declared a $5000 donation to his campaign from Havelock North businessman and District Health Board chairman Kevin Atkinson.
First-time Napier Mayor Bill Dalton spent $16,826 on his campaign and did not declare any donations.
Mr Dalton had previously said his campaign was fully self-funded.
In contrast Mr Wilson, the regional council's Wairoa ward representative, spent a total of just $353 on his campaign with the money used to pay for two advertisements in the local newspaper.
His only opponent in the race for the Wairoa seat, Shaun Haraki, spent $429.
Mr Wilson's canny campaign spending strategy helped him win 2175 votes, beating Mr Haraki by 1365 votes.
While city and district council mayors are elected directly by voters, regional councillors vote in a chairperson after the election, meaning Mr Wilson's path to the leadership was different from his mayoral contemporaries in the Bay.
And while the different structure meant Mr Wilson avoided the expenses associated with a full-on mayoral campaign, he nevertheless still spent considerably less than the chairs of neighbouring regional councils.
Horizons regional council chairman Bruce Gordon spent $3413 on his campaign which led to him winning the $120,650 role; Environment Waikato chairwoman Paula Southgate spent $10,513 to win her $142,900 role and Environment Bay of Plenty chairman Doug Leeder spend $15,898 to win his $130,750 position.
Mr Wilson joked yesterday that his small advertising budget, which didn't even stretch to putting up billboards, may have actually contributed to the success of his re-election campaign.
"If you put a billboard of yourself up in Wairoa it might backfire on you.
"People don't want to see my ugly mug on billboards, simple as that."
Central Hawke's Bay Mayor Peter Butler spent $7349 on his election campaign and Tararua Mayor Roly Ellis spent $6290. Neither man declared any donations.
Meanwhile, fruit-growing interests have emerged as major contributors to the campaigns of four Hawke's Bay regional councillors elected after they were endorsed by the Grower Action Group (GAG), a lobby organisation concerned about the council's water policies.
Councillors Rick Barker, Peter Beaven, Tom Belford and Rex Graham each received $1967 from vegetable producer Apatu Farms. Fruit and vegetable grower Bostock Group contributed a total of $15,784 to Mr Beaven's, Mr Belford's and Mr Graham's campaigns.
Another grower business, Crasborn Group, donated a total of $6747 to Mr Beaven's and Mr Graham's campaigns while Mr Beaven also declared a $1000 donation from the Hawke's Bay Fruit Growers Association.
The four GAG-endorsed candidates ran the most expensive campaigns of any regional council candidates, with Mr Belford spending $26,024, Mr Graham $21,794, Mr Beaven $13,833 and Mr Barker $10,692.