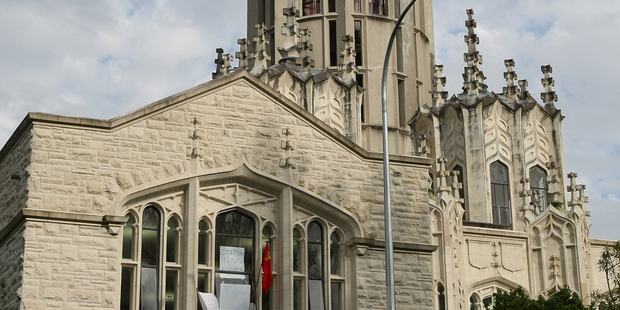 History was created at Karamu High School's senior prizegiving last week with two students awarded a prestigious university scholarship.
Shortly before the school's prizegiving last Monday, head girl Pien Kerckhoffs, and head boy Reuben Cash both learned that they had been awarded a $50,000 University of Auckland Scholarship.
It is the first time in the school's history two students have picked up the top university award.
The success of both students continued at the prizegiving when Pien and Reuben were awarded the joint Dux for 2013.
"We knew it was going to be pretty close. They both came out with the same grade point average for Level 3," said principal Martin O'Grady.
"It is impossible to separate their achievement in NCEA, after all our calculations they were tied on the same grade point average marks so the decision was the only one we could make."
Mr O'Grady added Pien was also strong in performing arts and both students participated in the sporting life of the school.
It was also the first time there has been a joint Dux awarded in the school's history.
For their efforts they both pick up a watch from Michael Hill Jewellers, a cash prize from the school and the J Mills Family Scholarship for Dux.
Mr O'Grady said 1200 of the top students in the country applied for the University of Auckland scholarship and this year 90 were awarded.
"We are thrilled that two of these scholarships have been awarded to Karamu High School students this year.
"They have been amazing students throughout their time at Karamu no more so than this year as they have maintained a friendly rivalry even sitting beside each other in all their classes to help each other achieve to the highest level."
Reuben and Pien will both study medicine at The University of Auckland next year with the hope of becoming surgeons.