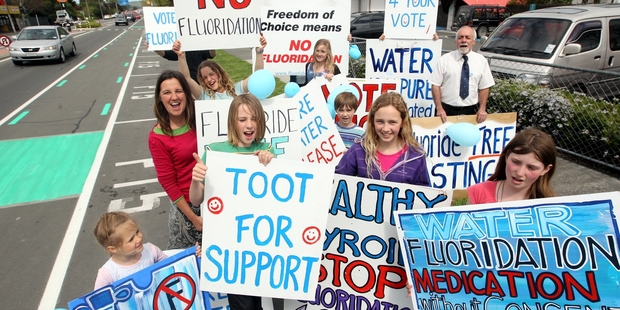 About 12 anti-fluoride protesters gathered outside Hawke's Bay Hospital yesterday in an effort to gather last-minute votes before this weekend's referendum.
Fluoride Free Hastings spokeswoman Angela Hair said: "The main reason we are having these is to remind people to vote in the referendum, given it is only a couple of days away.
"We want to encourage people who are against fluoride to vote and we have been getting quite a lot of toots from cars, especially from Maori people, usually they don't historically tend to vote but hopefully we get some votes from them."
As part of the local body elections, Havelock North, Hastings and Flaxmere voters will be asked to decide if fluoride will continue to be added to the Hastings water supply.