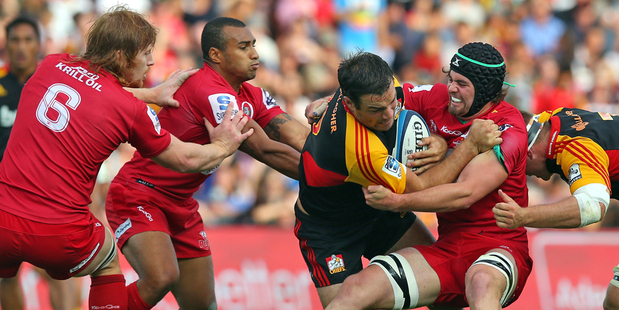 The Reds jumped up into the top three following their win over the Chiefs. Photo /Getty Images
Every Thursday, Herald on Sunday rugby editor Gregor Paul ranks the Super 15 teams.
This week the Chiefs retain top spot despite a second straight defeat while the Reds are the biggest movers.
Previous rankings
Week eight
Week seven
Week six
Week five
Week four
Week three
Week two