Conference comes as next summer shapes up to be a bumper drilling season in New Zealand's frontier basins.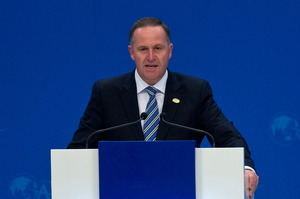 A major oil and gas conference starting today will hear from a former United States prosecutor selected by the Obama Administration to beef up offshore drilling rules after BP's Deepwater Horizon disaster in the Gulf of Mexico.
Michael R. Bromwich, an experienced public agency troubleshooter, was selected to reform the regulation and oversight of drilling after the accident which killed 11 workers and a spill that caused billions of dollars of damage to the coastline.
The Advantage NZ: 2013 Petroleum Conference in Auckland comes as new data shows next summer will be a bumper drilling season in this country's frontier basins.
Bromwich directed the comprehensive reorganisation of the regulatory agency, strengthened ethical requirements, and created an internal investigations and oversight capability.
New Orleans paper the Times-Picayune described him as a formidable figure who dramatically slowed the issuing of permits.
"Bromwich was widely praised, but also a source of frustration to many in the oil and gas business and Louisiana's congressional delegation, to whom he became the embodiment of a regulator who went above and beyond the call of duty," the newspaper said.
An update to the NZ Petroleum Sector Yearbook by analysts Edison says "there is much to be upbeat about and to look forward to".
Three mobile offshore drilling rigs were already confirmed for offshore waters next summer and in the past two years five land rigs have joined or been committed to enter service during the next five years.
A total of 31 wells are slated for drilling, most of them offshore, and a further 80 wells are under consideration.
"Among the upswing there is a clear theme of increasing commitment from important global majors to higher risk but higher reward frontier basin acreage," the Edison report says.
The withdrawal of Petrobras and Apache from New Zealand was a setback. Demand for gas had been bolstered by increased production at the Methanex plant.
"Despite the upswing in near-term activity at a macro level the central challenge remains unchanged. New Zealand Inc sorely needs to show that it is more than just a one trick Taranaki pony," the report says.
The conference will open this morning with a speech from Prime Minister John Key.