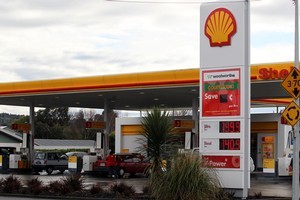 Austrian oil giant OMV and its majority joint venture partner Shell New Zealand will begin their next seaborne seismic data acquisition programme in the Great South Basin this week, part of an overall $50 million programme.
In April, separate seaborne hydrographic survey work by Brazilian oil giant Petrobras off the North Island's East Cape prompted a small armada of vessels and Greenpeace to protest against the prospect of deep-sea drilling in the wake of the disastrous Deepwater Horizon oil rig explosion and oil spill in the US.
OMV New Zealand managing director Peter Zeilinger said it was not known if protesters were headed south, but a company spokesman said 100km offshore in the Great South Basin was "not territory for small vessels".
The Polarcus Alima arrived in Wellington last week and is scheduled to begin its survey off the coast of the lower South Island this week.
The Polarcus will carry a team of five marine mammal observers during the survey, four more than required by the Department of Conservation, to look and listen for whales, dolphins and other marine mammals. They work independently from OMV, and the company said the observers could "shut down the survey" whenever marine mammals entered safety distances, as defined by DoC.
Between now and July next year, the Polarcus will acquire a minimum of data covering 2250sq km, but is targeting a total 4000sq km of first-time 3D surveying.
OMV announced in August it was expanding its offshore exploration in the area after confirming Shell New Zealand as its majority joint venture partner, with a further $50 million going into the data acquisition.
OMV said: "This survey does not necessarily mean that drilling is imminent. It will take until the end of 2013 to process and evaluate the seismic data before drilling can even be considered, but we remain hopeful of a positive result."
Oil giant Exxon was earlier awarded an exploration permit for the area but pulled out last year citing technical difficulties and lack of a joint venture partner.
- OTAGO DAILY TIMES