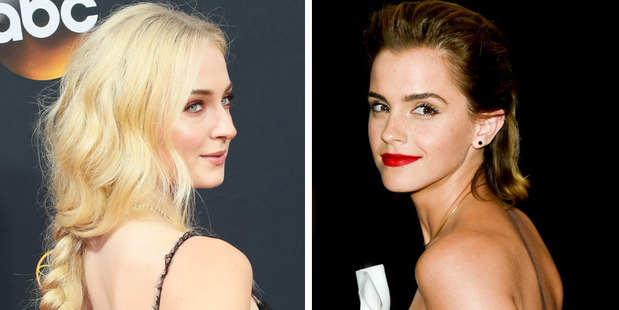 The Game of Thrones and Harry Potter fandoms just collided in the best way, after Sophie Turner leapt to Emma Watson's defence on Twitter.
Watson, who plays Hermione Granger in the Potter film franchise has recently been addressing US campuses about sexual assault on behalf of the United Nations.
READ MORE:
• Hip hop star Savage just got married
• Jay-Jay Harvey left husband Dom for nearly a year
It's admirable work, but The Sun writer Rod Liddle was dismissive (at best) of her work, saying "she bored them all rigid with whining, leftie, PC crap. Just like all actresses do if people are stupid enough to give them the chance".
Offered without comment - The Sun's response to Emma Watson addressing the UN about gender equality and sexual assault pic.twitter.com/KQ0MPSJGbL

— Louise Ridley (@LouiseRidley) September 23, 2016
He also referred to her only as "Hermione Granger" and made flippant remarks about how he should be "telling them the rules of quidditch or how to turn someone into a frog" instead.
Many fans leapt to Watson's defence and lashed out at Liddle, but none more notably than Sophie Turner, who plays Sansa Stark on Game of Thrones:

While Watson is yet to respond publicly, it was a great moment in which the women behind two of pop culture's biggest heroines sided with each other, and it was not lost on the fans:
@SophieT sassy turner is forever my favorite

— wolverine (@gaydvmeron) September 26, 2016
@SophieT pic.twitter.com/bk4c0SwgCw

— Bish Sophayy (@sopheeeeeeeh) September 26, 2016
@SophieT @tash_richardson @TheSun SLAY QUEEN I LOVE YOU SO MUCH

— Cooper. (@SansaWillRise) September 26, 2016