The home gaming market is building towards its biggest battle yet. Chris Schulz asks around to find out where consumers should spend their gaming dollars.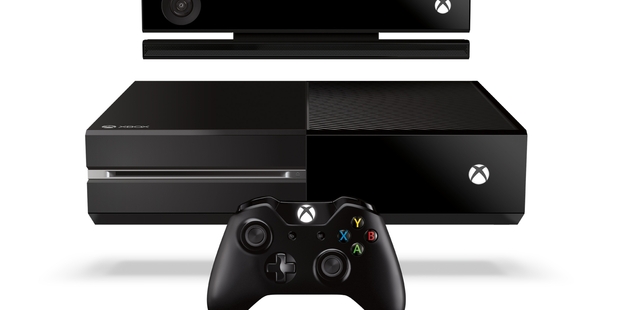 It seems like a simple equation. It's one or the other: either it's Xbox One or it's PlayStation 4.
But it's not that simple - it's the biggest decision of gamers' lives and it has to be made within the next three weeks.
That's because the gaming industry is gearing up towards the biggest flashpoint in its 20-year history, as Microsoft's Xbox One console is released in New Zealand on November 22, quickly followed by Sony's PlayStation 4 on November 29.
It's the first time the home gaming console giants have gone head-to-head with their launch dates and technology commentator Peter Griffin says that direct competition makes it a great time to be a gamer.
"There was quite a gap between the PlayStation 3 and the Xbox 360 - people had either one and weren't able to invest in the other one," he says.
"We've never seen the syncing up of their development schedules in this way. To be able to compare all the specs, the titles available and the backwards compatibility is a real advantage."
Griffin owns both consoles but says he'll be investing in the PS4 first because of its ability to function as a home entertainment "hub" as well as a gaming machine. Prices, exclusive games and other options like iPhones and iPads will also come into consideration when consumers make their decision, he says.
"On pure gaming, I think Xbox has the titles ... particularly first person shooters. Sony still has some major properties that will always do well ... and they've always been more innovative. It is a dilemma."
Former Herald games editor Troy Rawhiti-Forbes agrees the consoles are neck-and-neck in terms of computing power, and says the decision may come down to which console - and which online subscription service - gamers have used in the past.
"It's been a really hard decision to figure out where I put my launch-day dollar," he says.
"It's partially a brand loyalty thing but values have really come to the fore this time, the way our privacy is taken care of and the way games look on high-end screens. A major consideration are the preferences for the online communities (Xbox Live and the PlayStation Network). It's very hard to move away from that community if you're invested and it works for you.
"I'll end up with both, but you have to make a launch night decision ... it's the Xbox One by the stubbiest of noses."
Dave Hine, PlayStation New Zealand's director of sales and marketing, believes the PS4 offers "incredible value for money" and points to its social networking capabilities, screen sharing abilities and an eclectic range of indie games as its biggest selling points.
"We're offering the most powerful gaming console that has yet been developed, which will lead to richer and more immersive gaming than ever before," he says.
"First and foremost, what gamers will appreciate is the price - $649 for a next-generation console, in comparison to when the PS3 launched [for $1200], is amazing for that technology."
That's $100 less than what the Xbox One is retailing for - and that's enough of a sell for Xbox 360 diehard Ash Boyd, who's ready to make the switch to PlayStation 4.
Boyd says his decision comes after Microsoft made a series of well-publicised blunders in the build-up to its launch day.
"Xbox has lost its steam. The PlayStation 4 offers so much more in terms of money and visual quality. It gives me more bang for my buck."
Boyd is particularly annoyed about Xbox's restrictions on backwards compatibility and game-swapping which it was forced to backtrack on after causing a fan outcry. "I felt it was bullying," he says.
Xbox New Zealand head Steven Blackburn agrees the Xbox One has had an "interesting journey" but says console pre-sales are heading towards a bigger launch day than the Xbox 360.
"It's a fantastic games machine. It's one of the best launch line-ups we've had for a day one console."
He points to its upcoming range of titles - including first-person shooters like Halo 5, top-selling car racing franchise Forza 5, and exercise games like Kinect Fitness - as its biggest selling points.
"The interesting challenge for us is how you have those conversations with multiple demographics who want different things from the same machine. When I look at it, the games line-up at launch and for the future, that's why I'd say Xbox is the number one choice."
He would say that, but it's a view shared by Herald games contributor Siobhan Keogh, who says the consoles are "pretty even" at launch but believes the Xbox One's future holds more promises than the PS4.
Delays to PlayStation 4 exclusive titles - like hyped racing game Driveclub - influenced her decision.
"I'm probably going to buy an Xbox One before I buy a PS4 because the games just aren't there for me on the PS4. They're either indie games or stuff for kids which I'm not interested in. It's not about pricing. If there's nothing for me to play, I'm not going to buy it."
Perhaps, as Griffin suggests, the best decision is to skip the midnight launches and wait a while.
"Typically, what you'll see for console sales around Christmas is quite an attractive package. You might get the console plus three or four games and maybe they'll throw in an Xbox Live or PlayStation Plus subscription.
"If you can hang on, there are always going to be more attractive deals in the New Year."
HEAD TO HEAD
Playstation 4
Release date: November 29
New Zealand price: $649.99
Comes with: PS4 console, Dualshock controller, 500gb hard drive, headset, The PlayRoom (an interactive toybox)
Exclusive games: Knack, Killzone: Shadow Fall, Driveclub, Infamous: Second Son, Order 1866.
XBox One
Release date: November 22
New Zealand price: $749
Comes with: The Day One edition includes the Xbox One console, Kinect sensor, Commemorative controller, Fifa 14.
Exclusive games: Halo 5, Dead Rising 3, Forza Motorsport 5, Ryse, Titanfall.
WIN: Thanks to Sony, PlayStation and TimeOut you could be the first in New Zealand to own a PlayStation 4! Click here for details and how to enter.
Follow @nzherald_ent on Twitter for all the latest entertainment news.
- TimeOut