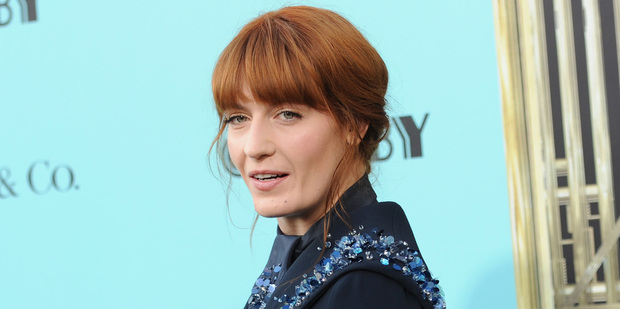 As Star Wars casting rumours go, this one's a bit of a head-tilter.
From the moment Disney declared that it will revive the classic sci-fi franchise, we've had a flurry of rumours about who will sign on the dotted line and appear in the new trilogy.
We've had Mark Hamill's confirmation that he's in secret squirrel talks with the powers that be about making a return, Harrison Ford signalling that "it's almost true" he's making a comeback; and Carrie Fisher's "yeah but, no but, yeah but, no but, yeah" take on whether she'll reprise her role as Princess Leia.
Then, last month, there were whispers that Jonathan Rhys Meyers is in the frame for a key role in Star Wars: Episode VII.
Per Latino Review, Tudors star Meyer's name "has been thrown around a lot, especially since he has a relationship with J.J. Abrams. He appeared in Mission Impossible: III, directed by Abrams."
And while we await any official casting news, British tabloid The Sun (yes, I know - major grain of salt territory) throws yet another unexpected name into the mix - Florence Welch.
According to the newspaper, the Florence + the Machine songbird is reportedly being lined up for a role in the new Star Wars trilogy.
A Star Wars "insider" chimed: "We think Florence has the exact style we're looking for. She has done some acting but it was her singing on stage that initially caught the eye.
"Almost every actress in Hollywood wants a role in the new movies but we are keen to cast people who are unexpected.
"Florence is being considered for a major part that would turn her into an A-list actress overnight."
And just to turn up the dial on the transgressive strangeness, the tabloid also claims that, wait for it, Michael Jackson's children, Prince, 16, and Paris, 15, are also "pushing for auditions".
I, too, have a very bad feeling about this.
It was recently revealed that the much-anticipated seventh episode of the series - directed by Abrams, and based on a script written by Little Miss Sunshine scribe Michael Arndt - will be made in the UK.
Last month, Abrams said he felt "preposterously lucky" to be helming Episode VII.
"I feel preposterously lucky," he told the Associated Press.
"I do feel at the core this incredible disbelief that I'm actually even answering questions at all about my involvement in something that until fairly recently I didn't even know was going to come back as a series. And now I get to be involved in it."
Production on the movie is due to begin next year, with a mooted 2015 release.
There's been no word from Welch's rep on the report.
NOTABLE NUGGETS
And finally ...
* Karl Lagerfeld would marry his cat if it were legal.
* Harry Styles is best man at his mum's wedding.
* "When she kisses you, you don't know your name" - Ethan Hawke melts over Angelina Jolie kiss.
* Why is Ashton Kutcher asking Demi Moore for a confidentiality agreement?
* Beyonce shares wine-sipping snap, laughs off pregnancy rumours.
* Bruno Mars' mother dies of brain aneurysm, aged 55.
* Katie Holmes makes the most of a kiss during steamy love-scene with co-star and rumoured new boyfriend Luke Kirby.
* Check out snaps from Kim Kardashian's baby shower. Yep, she's having a girl.
* "I'm on napkin duty" - Brad Pitt on wedding planning with Angelina Jolie.
* Is Will Smith's new film After Earth really an ode to Scientology?
- Rumour Has It