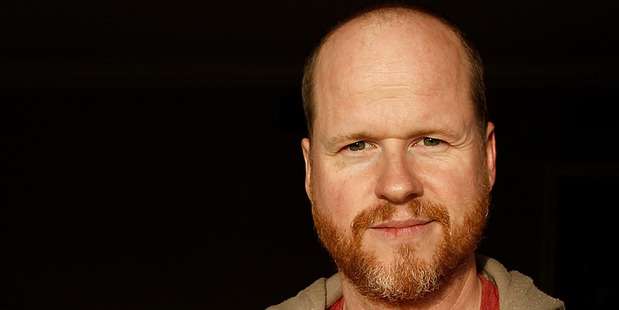 Joss Whedon has revealed he was forced to take himself out of the running to direct a Star Wars film because of scheduling conflicts with The Avengers 2.
The director and writer told CNN he excited to hear he was being considered as a candidate to helm the upcoming Star Wars VII.
However, he had to distance himself from the role, despite being a Star Wars fan, because it would have clashed with his Avengers commitments.
"I'm as angry as you should be," he said of being unable to take on Star Wars.
"When I heard that I was like, 'I wonder... no, I really can't do that. Oh, I already have a job.' I wouldn't clear the Avengers. I'm having so much fun with that sequel right now, just with the script, that I couldn't imagine not doing it."
Whedon joins Guillermo del Toro and Zack Snyder in distancing themselves from the new Star Wars trilogy.
X Men: First Class and Kick Ass director Matthew Vaughn is the latest name to be linked to the films.
Though he is out of the running, Whedon still had opinions about how the movies should play out.
"Oh I've got a lot of things. Where's my list I'm carrying on me?" he told CNN. "But you know, I'd like to see a little edge. We all missed the Han [Solo] of it. It got very portentous, which was justified by the story, but I think we'd all like to see a little anarchy in the mix."
Whedon was admired for his TV work on shows including Firefly, Angel and Buffy the Vampire Slayer before making The Avengers into the biggest blockbuster hit of last year.
He in the process of writing scripts for The Avengers 2 and a new TV show S.H.I.E.L.D, based on the spy agency in the Marvel-produced movies.
Few details are known about Star Wars 7, 8 and 9.
Star Wars creator George Lucas will be a creative consultant but won't direct the films. Kathleen Kennedy will produce them as president of Lucasfilm and Oscar-winning writer Michael Arndt, who wrote Little Miss Sunshine and Toy Story 3, will pen the screenplay for Episode 7.
The Empire Strikes Back writer Lawrence Kasdan has also reportedly signed up to write one of the films, along with Sherlock Holmes scriptwriter Simon Kinberg.
The films reportedly advance the stories of iconic characters Luke Skywalker, Han Solo and Princess Leia and Darth Vader is rumoured to be coming back from the dead.
- Herald Online