Here's how this year's New Zealand Music Award nominations shape up.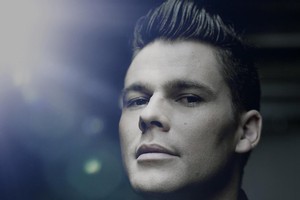 Gin Wigmore might have had a cameo appearance at last year's Vodafone New Zealand Music Awards - by singing on Smashproof's hit Brother - but this time she's up for a starring role.
After the local success of debut Holy Smoke, the singer-songwriter is tied with fellow first-timer Dane Rumble with five nominations apiece, the pair going head-to-head in the album of the year, single of the year, breakthrough artist and pop album categories, parting company only in the best male and female solo artist divisions.
But the leading contender is Wellington band the Phoenix Foundation - their album Buffalo having already won three technical categories for cover engineer and producer, the band's name is on five further nominations including best album, single, best group and best rock album.
The band is an exception in a year where local acts which figured heavily in past awards but now a few albums into their career have been largely displaced by newcomers.
Anika Moa is up for best album, best pop album and female solo artist for her third set Love in Motion, while Hollie Smith's second album sees her nominated only in female solo artist and best Aotearoa Roots Album.
Other than Rumble and Wigmore, the other newbies featuring at this year's awards include J. Williams (best single, best solo artist, best urban/hip hop album), and Kids of 88 (best single and best video), Artisan Guns (breakthrough) and Connan Mockasin (best male solo artist).
As well as their official nominations, Wigmore, Rumble and Kids of 88 are also up for the public-voted Vodafone People's Choice award alongside Shapeshifter and Australian Idol winner Stan Walker. It's likely some of those names will also appear on the highest-selling single and album, radio airplay and international achievement awards which will be announced on the night.
The finalists in the inaugural Critics' Choice Prize at this year's awards are rowdy rock trio Street Chant, chart-topping sonic-pop outfit the Naked and Famous and cheeky, laid-back, and clever Auckland hip-hop crew Home Brew.
A panel of 13 music reviewers selected the short list with the prize for up-and-coming Kiwi musicians who are on track to becoming a Kiwi music success story - and a potential Tui winner in the future.
The winner will be announced on September 15 after the three bands play a showcase gig at the Kings Arms in Auckland.
The winner receives recording time at York Street Studios, $5000 worth of equipment from NZ Rockshop and mentoring from leaders in the music industry to help them further their music career.
LOWDOWN
What: Vodafone New Zealand Music Awards
Where: Vector Arena, Auckland
When: Thursday, October 7
For a full list of the finalists, see here.
- TimeOut