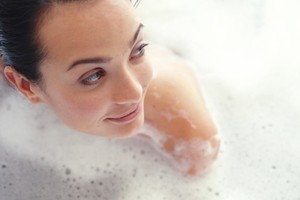 With the cost of heating your hot water making up two-thirds of your electricity bill, hot water heat pumps are a great option.

As the co-owner of a thinly insulated weatherboard home with a young family, heating and its cost are often discussed. The Hubs and I have weighed the advantages of energy saver wall panels over a space heating heat pump, investigated under-floor insulation and stuffed the low pitched roof with greenfluff (a pitch so low he almost remained additional stuffing!). We have, I admit, given scant consideration to the heating of our hot water - a major oversight considering the value of hot water to the home and the cost of retaining volumes at a piping 60 degrees.

It should be a hot topic for all kiwis as New Zealand places un-paralleled reliance on electricity to heat water. A report from BRANZ revealed that more than 80% of New Zealand homes depend on electricity for water heating (second were Australia and Canada at only 51%). Overall water heating makes up 34% of residential energy demand. Such a suck on the country's power production should be a real focus for the government's long-term energy strategy and, indeed, EECA through the ENERGYWISE website does offer homeowners grants from $500 - $1000 for solar hot water heating and heat pump water heaters (HPWH).

An article in Consumer magazine advised that a good HPWH would reduce your hot water bill by two-thirds. Extrapolated nationally to a million homes, this would mean 320,000 tonnes less of CO2 emissions per year.

Most of us are familiar with solar water heating - rooftop panels absorbing the sun's heat - but not the use of a heat pump to do the job.
The ENERGYWISE site uses the analogy of a refrigerator operating in reverse. The HPWH moves heat from the outside air into a hot water tank by transferring it to a refrigerant liquid. This is pumped via closed circuit through the hot water cylinder, heating the water. There are two types of HPWHs; Integral and Split. The Integral models combine a heat pump and water tank in a single unit, installed outdoors. This removes the cylinder from your house leaving added storage space. The Split model uses an outdoor pump unit with pipes linked to the existing cylinder - or a more youthful replacement.

It is clear from ENERGYWISE and the Consumer article that deciding which HPWH to buy will be directed by your local climate. David Senn, chair of the NZ Hot Water Association (NZHWA) directs purchasers to EECA's website for information on relative performance and warranty, then recommends contacting a manufacturer.

Heat pump water heaters take heat from the air and transfer it to water stored in your hot water cylinder. This action is similar to a refrigerator, but working in reverse. The refrigeration process is used to transfer low temperature energy to a refrigeration loop, compressing the refrigerant to a high temperature, and transferring this heat to the heating distribution system.

MEANWHILE . . .

While you're saving for a HWHP, what immediate action can you take to reduce your hot water cost? BRANZ confirmed many New Zealand homes have under-insulated, unsafe (scalding) and inadaquate hot water systems. Check your thermostat - higher than 60 degrees? Turn it down.?Wrap the cylinder in insulation. ?Address the cylinder capability - a long-term solution such as solar hot water or a heat pump water heater must be considered.

HOW MUCH?

The cost of retrofitting a Split system into your home is between $4000 and $5000. For the retrofit of an Integral system you can expect to pay between $5000 and $8000. For installation into a new build, Integral system HWHPs cost between? $4000 and $8000.

Apply for grants at
www.energywise.govt.nz