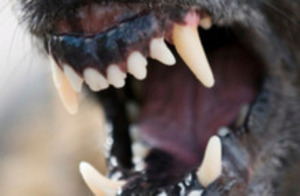 A Gisborne man has been jailed for trying to set his dog on police, yelling "sic him" as the animal charged a constable.
Rawiri Mahaki Taka Kutia, 30, appeared for sentencing in Gisborne District Court on Monday after pleading guilty to assault with intent to use a weapon, his dog, assault with a blunt instrument, his dog, disorderly behaviour and resisting police.
He was jailed by Judge Eddie Paul for 11 months and one week.
The court heard Kutia attracted police attention by being disorderly.
When officers approached, he repeatedly yelled at his dog "sic him, sic him". The dog charged at least twice, barking aggressively, and attempted to bite a constable. No injuries occurred.
Judge Paul said the assault with the dog was the lead offence but the sentence would also cover a second set of charges arising from a driving matter.
Kutia pleaded guilty and was convicted of driving while disqualified for the third or subsequent time, failing to stop for police flashing lights and refusing to give a blood specimen.
When pursued, he refused to pull over, slowed right down, then accelerated away. He was unco-operative and refused screening for alcohol consumption.
Sentence for the driving matters included indefinite disqualification and a requirement for Kutia to obtain a zero alcohol licence before he could legally drive again.
Counsel Leighvi Maynard said all Kutia's offending could be attributed to alcohol.
But he now recognised his issues and was taking positive steps to improving himself, including enrolment at a polytechnic literacy and numeracy course.
Judge Paul said Kutia had a history of offending on bail and could not escape a prison term.
His recent efforts to upskill himself would not go to waste and were taken into account during the sentencing process as a three-month discount.
- Gisborne Herald