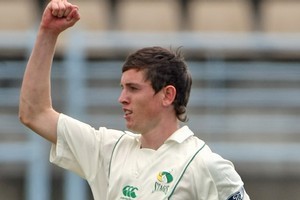 New Zealand is in for an interesting summer of cricket, with the Black Caps set to face alleged match-tamperers Pakistan in Twenty20, Tests and ODIs.
The Black Caps have struggled for form in recent outings and were humbled by cricketing minnows Bangladesh, who whitewashed them in a one-day series.
John Wright has replaced Mark Greatbatch as coach. He has said his focus is on running a team "that fights."
Will you be watching the Black Caps play Pakistan this summer? How do you think they will fare? Send us Your Views.