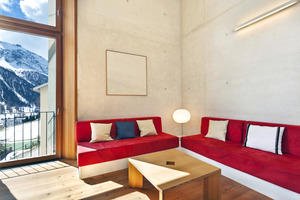 Need to book accommodation for six in Oakura, Taranaki, or a cosy apartment for two in Gramado, Brazil?
Online booking sites are revolutionary compared to the old days of phone calls, faxes, travel agents and rack rates.
Competition can be keen, as I found when I booked an apartment on the Gold Coast a few weeks ago.
On Wednesday, I did a random comparison on a "city view luxury king room" at the SkyCity Grand Hotel for last night.
It was $209 on each of Booking.com, Expedia.co.nz and Wotif.com, Hotels.com and Travelbug.co.nz. The hotel itself charges $259 via its website, but quoted $209 over the phone.
I always make a point of double checking the direct price from the hotel.
Sometimes it's cheaper than the booking sites, or I can convince them to charge for one child not two, which saves money.
Hotel booking sites have other uses. They add value to the process because they allow you to filter hotels for a number of criteria. On Booking.com, for example, you can narrow down your search by price, star rating, property size, facilities such as WiFi, district and a number of other criteria. I use these searches quite a bit to look for accommodation deals that meet my needs - such as having cooking facilities.
Outside the main centres it's worth thinking laterally before booking accommodation.
In Mt Maunganui, for example, TravelBug.co.nz had 29 properties at reasonable prices ranging from cabins to luxury apartments. If you're staying a few days then baches can be a cost-effective alternative to apartments and hotel rooms. At the time of writing, Mt Maunganui baches were available for next weekend from $100 a night through Bookabach.co.nz. That's a good deal for a family.
If you travel regularly it can be worthwhile being loyal to one brand. Accor Hotels, for example, has a loyalty club, which costs $319 annually to join.
For that you get a free night in any of the chain's hotels, including the expensive ones, 10 per cent off the lowest rates, and 50 per cent off food. There are also member-only Red Hot deals and some that I checked out were 50 per cent less than those on booking websites.
Another accommodation gem for NZ and worldwide accommodation is AirBNB.com, which allows individuals to let holiday apartments, or rooms in their own homes. In London, for example, it's possible to rent an entire apartment in a fashionable location for as little as $78 a night or private rooms for two in homes from about $40.
There are other clever ways to book accommodation that I can't spell out here for lack of room. But it's sometimes possible for non-members to book very reasonable timeshare weeks through Trade Me, the accommodation, or management companies, and house swapping is hugely popular with some people.

More deals
• TravelBug: $20 off any two-night stay in Hawke's Bay. Book by October 20 for stays until January 31. Use promo code getmetohb.
• Monad.co.nz: Timeshare weeks at owner rates between now and December 31 from $500 to $700.
• Wotif.com: Wotif is offering free petrol with hotel booking