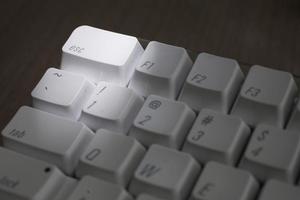 A New Zealand man has been ordered to pay US$15.5 million ($21.3 million) for his part in an international spam network said to be one of the largest in internet history.
Lance Atkinson, who now lives in Australia, was ordered to pay the amount by a US federal judge after being identified by the US Federal Trade Commission as the ringleader of the spam operation.
Atkinson admitted his part in the operation last year when the New Zealand Department of Internal Affairs anti-spam compliance unit began an investigation.
It found that Atkinson - with his brother Shane Atkinson and Christchurch man Ronald Smits - were part of a spam operation that had sent more than two million unsolicited emails to New Zealand computers in a span of three months last year.
Emails marketing Elite Herbal, Herbal King and Express Herbal pharmaceutical products were sent to inboxes around the world, as the network had organised and paid affiliates around the globe.
The High Court at Christchurch ordered Atkinson to pay $100,000 and costs of almost $8000 last year. Justice Christine French said at the time that the spamming network was believed to be one of the largest in internet history.
Lance Atkinson would have been ordered to pay a higher penalty - of up to $200,000 - but the judge took into account his co-operation with authorities and that the network began before spamming was illegal.
Department of Internal Affairs deputy secretary Keith Manch acknowledged the help of New Zealand organisations such as Vodafone, Telecom, Safecom Services and the US Federal Trade Commission.
"The [Federal Trade Commission] provided technical information making it possible for our investigators to identify the spammers and obtain evidence of the offending," he said.
Atkinson's American accomplice, Jody Smith, is awaiting sentencing and could face up to five years in prison. He has been ordered to pay up to US$212,000 and is also liable for a penalty of up to US$3.77 million.