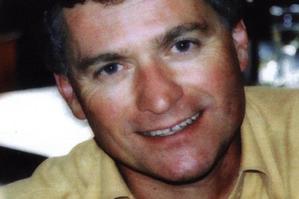 A coroner says new flight tracking technology would not have saved liquor baron Michael Erceg's life when his helicopter crashed south of Raglan in 2005.
But it could have spared his family and an official search team the many hours and hundreds of thousands of dollars they spent looking for his body.
In his report into the death of Mr Erceg and Dutch beer company executive Guus Klatte, released yesterday, Hamilton coroner Gordon Matenga said the Civil Aviation Authority needed to introduce new flight tracking technology to help searches for downed aircraft.
Mr Matenga said the emergency locator transmitter in Mr Erceg's $1.7 million Eurocopter was designed to activate on impact but did not do so because the aerial had broken off in the crash on the slopes of Mt Karioi on November 4, 2005.
The Eurocopter remained undiscovered for 15 days as an official search for Mr Erceg and Mr Klatte combed 16,000sq km at a cost of $815,000 while Mr Erceg's family racked up 975 hours of flying time in 31 helicopters costing $1.5 million.
In his recommendations, Mr Matenga said the CAA should give priority to working with the makers of another technology - a flight tracking device - that sent frequent GPS signals so an aircraft's position, altitude, direction and speed could be seen on the internet.
Had Mr Erceg's helicopter been fitted with such a device an alert would have been generated within 12 minutes of the crash, said Mr Matenga
The CAA reviewed the reliability of locator transmitters after the crash and concluded the device's failure rate was low.
CAA spokesman Bill Sommer said it supported and encouraged the use of FTD technology as a complimentary device to the ELT system.
He said CAA had been in talks with manufacturers of FTDs to develop recognised standards for their use but could not say when or if they would be mandatory.
Mr Erceg's widow Lynne is helping to subsidise the purchase and subscription costs of satellite tracking devices for owners of New Zealand-registered aircraft. Many passenger aircraft already use them.
- ADDITIONAL REPORTING: NZPA