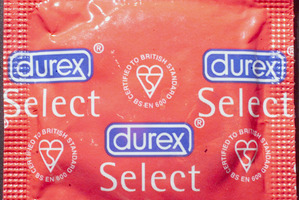 Consenting adults they may be at the Commerce Commission, since they give consent to merger and acquisition proposals as long as they don't harm competition.
But rarely has this normally straight-laced organ of state been asked to handle as slippery a problem as the proposed acquisition of Johnson & Johnson's KY jelly brand of personal lubricant by Reckitt Benckiser, owners of the Durex range of adult lubricants.
It seems the commission will need to consider dominance issues that could arise if the makers of the Durex range, described as being "positioned at the playful or adventurous end of the spectrum", were also to own the KY range, which Reckitt says is positioned at the "basic reassurance or medical end of the spectrum."
"Reckitt Benckiser states that personal lubricant products are differentiated by reference to a range of factors, including base ingredient (e.g., water or silicone based), functional attributes, end-use, flavour and target customer base," says the commission statement of preliminary issues.
"While most suppliers of personal lubricants produce a range of differentiated lubricant products, Reckitt Benckiser submits that there is substitutability along the spectrum such that they fall within a single New Zealand market for the supply of personal lubricants."
And while supermarkets only stock three lubricant brands, the two under consideration and Ansell, "pharmacies, adult retailers and online shops stock a wider range of personal lubricant brands" and that sex shop and online sales are growing, with customers able to swap smoothly between various options.
"Reckitt Benckiser submits that, post-acquisition, many strong and effective existing competitors would remain and could easily expand," the summary says.
A decision is expected by July 17.