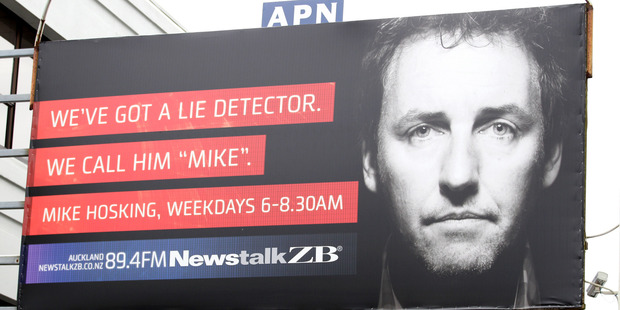 Commercial radio networks have emerged from the latest radio ratings survey without any major upheaval for its DJs.
Radio Live breakfast host Marcus Lush had an acceptable survey - increasing the station's national share of the breakfast audience by 0.2 per cent to 4.1 per cent,
The share for The Radio Network's ZM stations dropped slightly amid expectations breakfast host Polly Gillespie is to be moved to a networked role for the group's Classic Hits stations.
Overall the two dominant media groups - The Radio Network and MediaWorks - have taken listeners away from small stations in Auckland, whose share of the market has fallen from 21 per cent to 14.1 per cent since the last survey in the second half of 2013.
The survey by research firm TNS was conducted over 6 weeks and sampled 3,207 people aged 10 years and over.
Unsurprisingly, it showed that Newstalk ZB has continued is long lead, and drawn the most listeners.
Nationally it has increased its market share from 12.1 to 12.5 per cent with 376,200 listeners.
Mike Hosking's breakfast show 16.9 per cent share was up nearly one per cent nationally and he took 19.7 per cent of the breakfast commercial radio market in Auckland.
The survey is used by advertisers to decide advertising spending.
It does not include listeners to non- commercial Radio New Zealand stations including National Radio and Concert FM.
Nationally Mediaworks' The Edge is in second place with 162,700 listeners each week followed by MediaWorks The Breeze in third place with 137,400 listeners.
The Edge showed growth among 10-17 year-old audience nationally, in Auckland and in the drive time slot.
The Radio Networks ZM is in fourth position with 131,500 listeners each week and Mai FM is in fifth with 124,300 listeners.