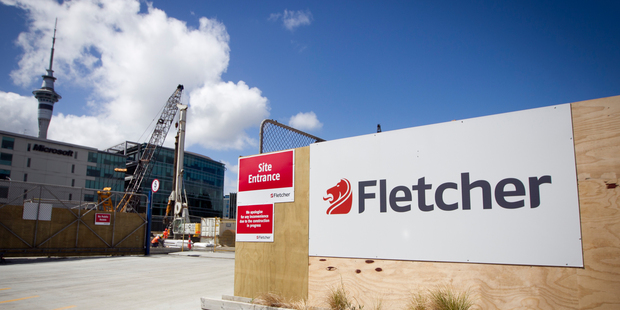 Fletcher Building has just announced half year net earnings after tax of $154 million, well up on last year's $146 million.
Operating earnings (earnings before interest and tax) of $281 million were $19 million or 7 per cent higher than the first six months of the 2013 financial year.
See more details of the results here.
Adjusting for the adverse effects of foreign currency translation, operating earnings would have been up $32 million or 13 per cent in the period.
Total revenue for the group decreased 2 per cent to $4.2 billion as the strong New Zealand dollar more than offset underlying revenue growth. Adjusting for foreign exchange translation effects, revenue would have been $99 million higher, up 2 per cent.
Mark Adamson, chief executive, said the improved result was due to increased activity levels across most sectors in New Zealand and improved conditions in the United States as well as early benefits from restructuring and the "FBUnite" transformation programme.
In New Zealand, where residential housing consents have recovered to levels last seen in 2008, the continued improvement in house building is expected to underpin trading results for the rest of the year, with additional activity driven by rebuilding work in Canterbury.
"Across most of our Australian businesses, sales volumes were mixed with declines in the steel and concrete pipe businesses, while volumes in the insulation and laminates and panels businesses were steady and increased in the plastic pipes and quarry sands businesses," Adamson said.
" In our Tradelink distribution business we enjoyed improved earnings as a result of the business improvement initiatives underway in that business," he said.
European activity levels stabilised with earnings improving following last year's restructuring, while volumes in the USA continued to improve.
The new $77 million Formica plant, commissioned in Jiujiang, China in November will provide a platform for further growth in that region.
The business transformation programme FBUnite continued on track and has already delivered pleasing results in its first full-year. The annual total benefit from FBUnite is expected to be approximately $100 million per annum once the rollout of all initiatives has been completed.