National carrier's problems largely of its own making, not result of pressure from Air NZ or Virgin Australia.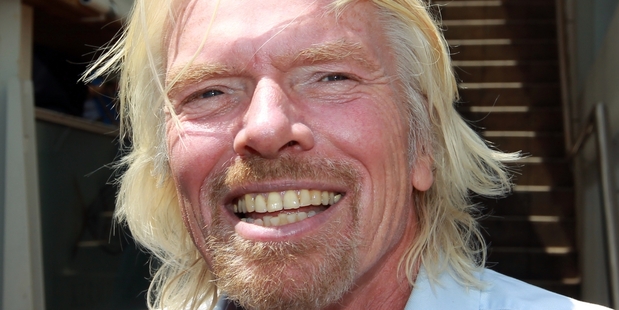 Air New Zealand boss Chris Luxon has taken a bit of a ribbing over the airline's "Safety in Paradise" video.
Even radio host Hilary Barry got a little po-faced joining those publicly disapproving of the partnership with Sports Illustrated's iconic swimsuit franchise claiming it objectifies women.
The video is clearly aimed at the North American tourist market, which drives 60 per cent of the airline's traffic to the Cook Islands. But the shots of Jessica Gnomes, Hannah Davies and Chrissy Teigen cavorting in the surf are not overtly sexual. Christie Brinkley's extravagant poolside flouncing no more pushes the limits than the airline's first iconic safety video where a rather buff Rob Fyfe put on blue and gold body paint to join ground staff in a provocative vignette.
Luxon is not about to do that.
He tends to position himself slightly towards the fringe of social gatherings, but he's not averse to mixing it up a little and appreciates that his executives, like marketing boss Mike Tod, want to keep the airline on the edge of innovation.
But judging by the rhetoric across the Tasman the next safety video could see him donning a gorilla suit alongside Virgin's Sir Richard Branson to mix it up with Qantas boss Alan Joyce. (Go to it!)
In an amazing about-face, the Aussie flag carrier is now crying poor and trying to paint Air NZ as a state-owned airline which, along with two other state-owned airlines that are shareholders in Virgin Australia, is bent on its larger competitor's destruction.
Australian Treasurer Joe Hockey has claimed the arrival of "2000-pound gorilla" Virgin Australia into the Australian market has put the little 800-pound gorilla Qantas at risk.
It's called competition, Mr Treasurer.
But Luxon's hard-nosed business persona has come into play with his approach to the Qantas imbroglio. He's told Australian media Air NZ won't stand by and "let Qantas weaken Virgin to a point of insolvency so the bigger airline could have a complete monopoly again".
He doesn't buy the line that foreign governments are interfering in the Aussie aviation market by recapitalising Virgin Australia. He has been at lengths to impress on media that Air NZ is a listed company which is not controlled by the Government and must act in all shareholders' interests.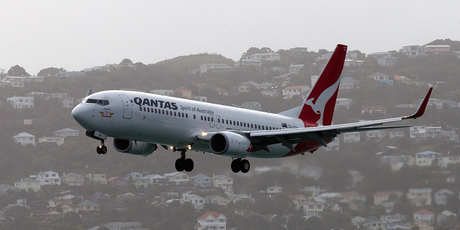 But Australia is not at that stage of the curve.
On this side of the Tasman we don't lash out every time an Australian bank, supermarket or media company snaffles up our prime companies or introduces a new competitive edge into our markets. That's unless they take things too far and go all duopolistic and rort consumers.
But instead of simply looking to rescind the obsolete Qantas Sale Act so Qantas can go to the international markets and refinance itself through a deeply discounted capital raising and/or invite another international airline to take a cornerstone stake, Hockey is rather too close to slipping into protectionist mode.
It's not surprising the Australian Government is looking at a suite of options to bolster Qantas. Profitable national carriers are important to carrying the nation's brand in international markets and securing vital trade and tourism routes.
But if there is to be any overt Government involvement it should start by putting pressure on the airline to attack its cost structure and the labour agreements that are helping to strangle profitability.
The reason the Australian national airline is in such a deep funk comes down to the failure of its own business strategy and tactical manoeuvring since the global financial crisis. It's basically gone soft. Now its investment-grade credit rating has been downgraded to junk bond status.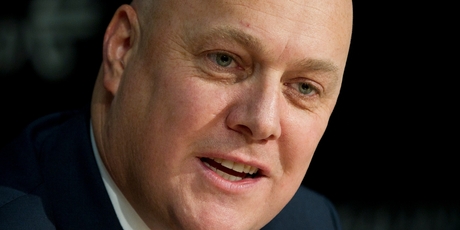 But once its recapitalises itself and reforms its own business it should be set to fly high again.
The reason for this is that Australia - like New Zealand - is in a sweet spot when it comes to international travel projections. Chinese tourist numbers are skyrocketing on both sides of the Tasman. As other emerging LatAm nations and India develop their own middle-classes, they will join Chinese tourist flowing to our shores.
It is important there is strong competition on the major international routes Downunder, and within both transtasman nations, or prices will rise.
Virgin Australia also has to live within the Australian political environment. But Hockey shouldn't blame the pesky competitors for Qantas' plight, or put chocks in front of Virgin's wheels.
Go find a white knight shareholder instead to strengthen the airline's balance sheet.